A$AP Rocky plays the HoB TONIGHT; watch a new (NSFW) video for "Goldie"
A$AP Rocky @ Coachella (weekend 2) (more by David Andrako)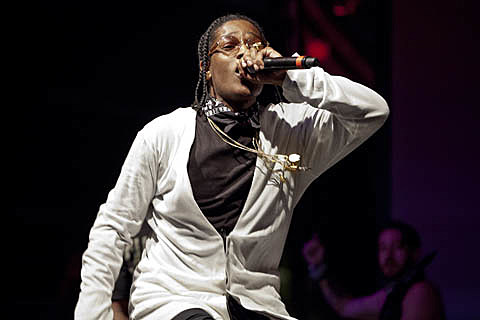 As mentioned, A$AP Rocky makes his Chicago debut at the House of Blues TONIGHT (May 3), with support from Been Trill. Hopefully you grabbed some tickets in time because this show is sold out. L.E.P. Bogus Boys were supposed to open but what we'll call "some booking issues" took place.
A$AP has released a new (NSFW) video for his track "Goldie." You can view the footage at the bottom of this post. RSVP Gallery, who are presenting the show, have printed up some exclusive A$AP merchandise. The gear is definitely available via their website and may be for sale at the House of Blues tonight.
Reminder: You can also catch A$AP at the 2012 Pitchfork Festival.
Video for "Goldie" below...

--
A$AP Rocky - "Goldie"

--