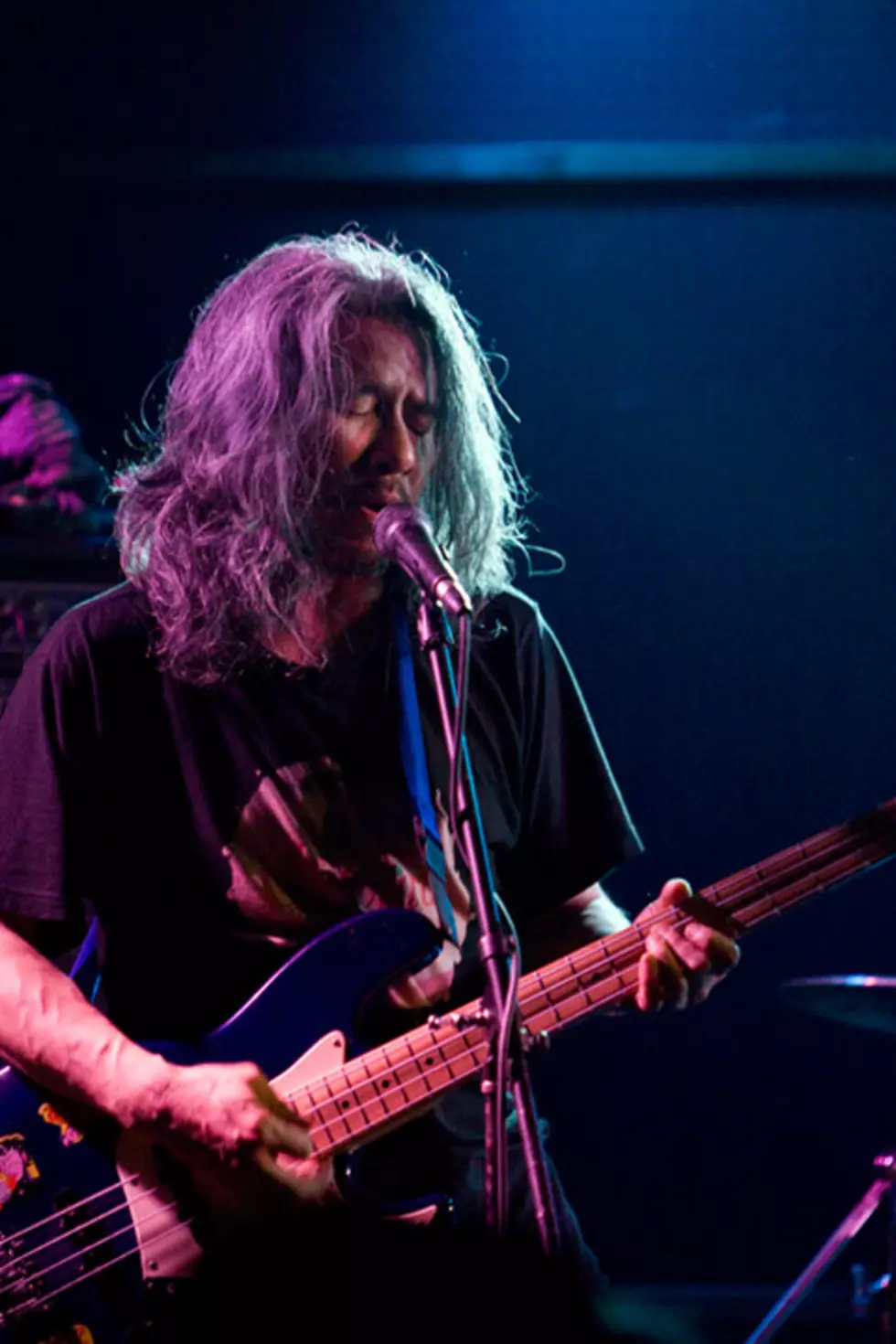 Acid Mothers Temple playing the Empty Bottle in April
Acid Mothers Temple @ Knitting Factory in 2010 (more by Greg Cristman)

Japanese prog rockers Acid Mothers Temple have announced that they'll be touring throughout North America this spring. That tour kicks off in Los Angeles on April 7, and will arrive at Chicago's Empty Bottle on April 12. Advance tickets for the Chicago show are on sale now.
All Acid Mothers Temple tour dates are listed below...

----
Acid Mothers Temple - "Blue Velvet Blues"

Acid Mothers Temple -- 2013 Tour Dates
SUNDAY 07 APRIL 2013 Bootleg Theater Los Angeles, CA, US
TUESDAY 09 APRIL 2013 Urban Lounge Salt Lake City, UT, US
FRIDAY 12 APRIL 2013 The Empty Bottle Chicago, IL, US
SUNDAY 14 APRIL 2013 The Garrison Toronto, ON, Canada
WEDNESDAY 17 APRIL 2013 Knitting Factory New York, NY, US
FRIDAY 19 APRIL 2013 Mercury Lounge New York, NY, US
TUESDAY 23 APRIL 2013 The Drunken Unicorn Atlanta, GA, US
WEDNESDAY 24 APRIL 2013 Bottletree Cafe Birmingham, AL, US
SUNDAY 28 APRIL 2013 Austin Psych Fest Austin, TX, US
TUESDAY 30 APRIL 2013 The Riot Room Kansas City, MO, US
WEDNESDAY 01 MAY 2013 Gabe's Oasis Iowa City, IA, US
TUESDAY 07 MAY 2013 Chop Suey Seattle, WA, US
SATURDAY 11 MAY 2013 The Satellite Los Angeles, CA, US