Austra, Young Galaxy, & Tasseomancy @ Empty Bottle (pics)
photos by Chris Hershman, words by Ian Jones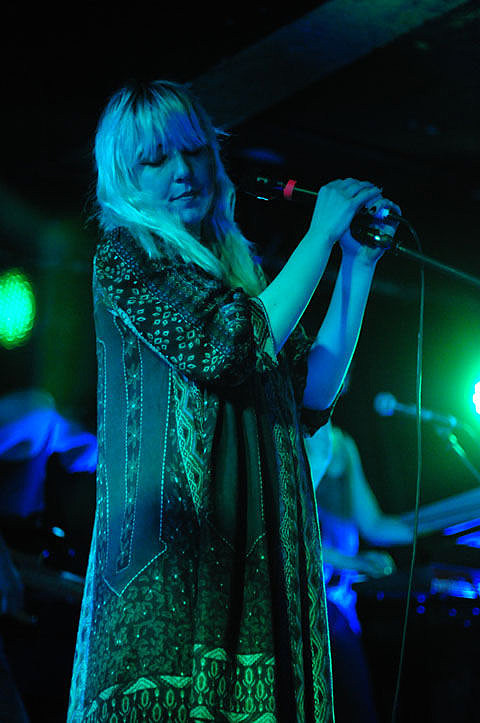 Austra headlined Chicago's Empty Bottle for a second time on 11/28. Both Tasseomancy (whose core members also play in Austra) and Young Galaxy (who remixed Austra for a new album they're giving away) opened the packed show.
Tasseomancy is a dark neo-folk band that was started by two sisters (and Austra members) Sari and Romy Lightman who since added some members to the band. The live show was accompanied by Austra's drummer Maya Postepski as well as keyboard and electric guitar. Tasseomancy's latest album Ulalume features some minimal drums and keys in a few songs, but the real treasures are the quiet and intricate songs. Some of its intimacy was lost in the live show, but it was a nice change up from the album that features a lot of silence and reverb.
Young Galaxy was up next and wore all white in combination with a colorful light show that used their bodies as a backdrop. Think MGMT vs Atlas Sound in space - they played a mix of songs from both Shapeshifting and Invisible Republic and got the growing Empty Bottle crowd dancing and warmed up and ready for the headliner.
Austra's dance goth set, which included "Lose It" early on, was mainly from Feel It Break and had the crowd pulsing. The harmonies from the Tasseomancy sisters and Austra frontwoman Katie Stelmanis made you feel the vocal melodies in your bones. The sheer power of Katie's voice alone would have been enough, but with the help of Sari and Romy the show became next level. Not a bad way to spend a cold Monday night.
More pictures from the show below....

Tasseomancy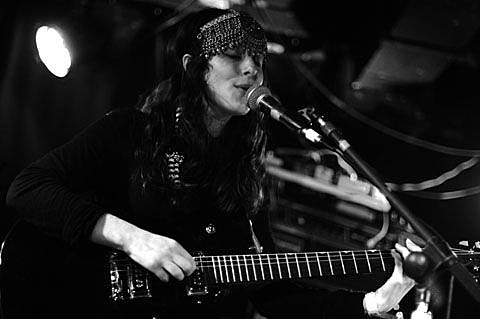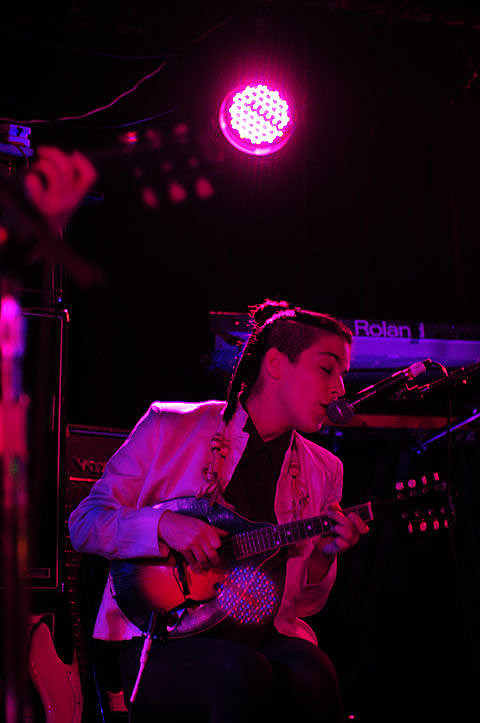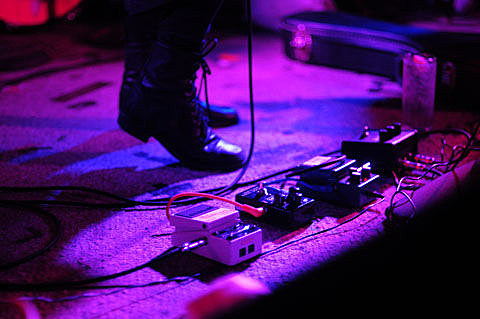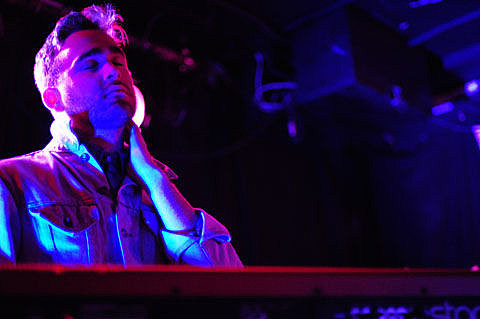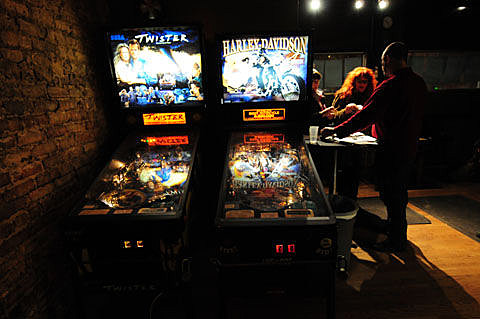 Young Galaxy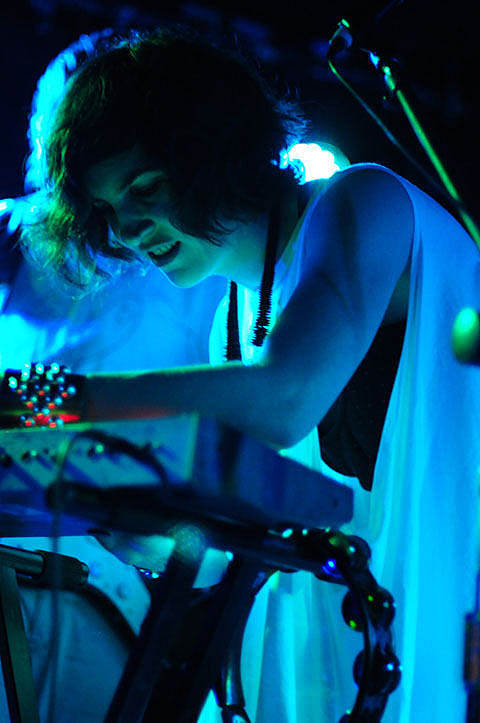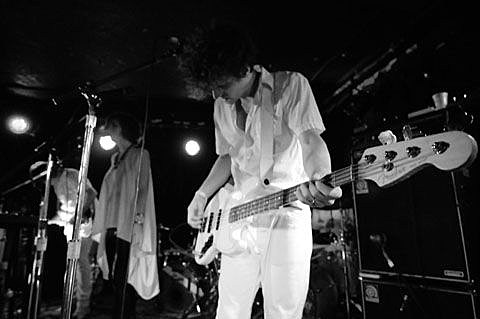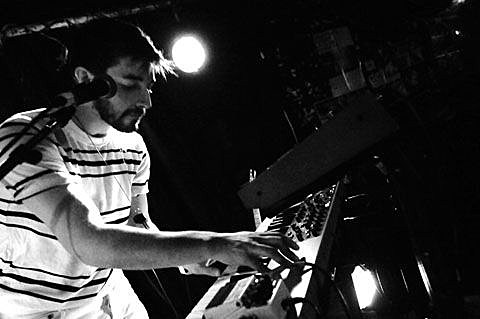 Austra