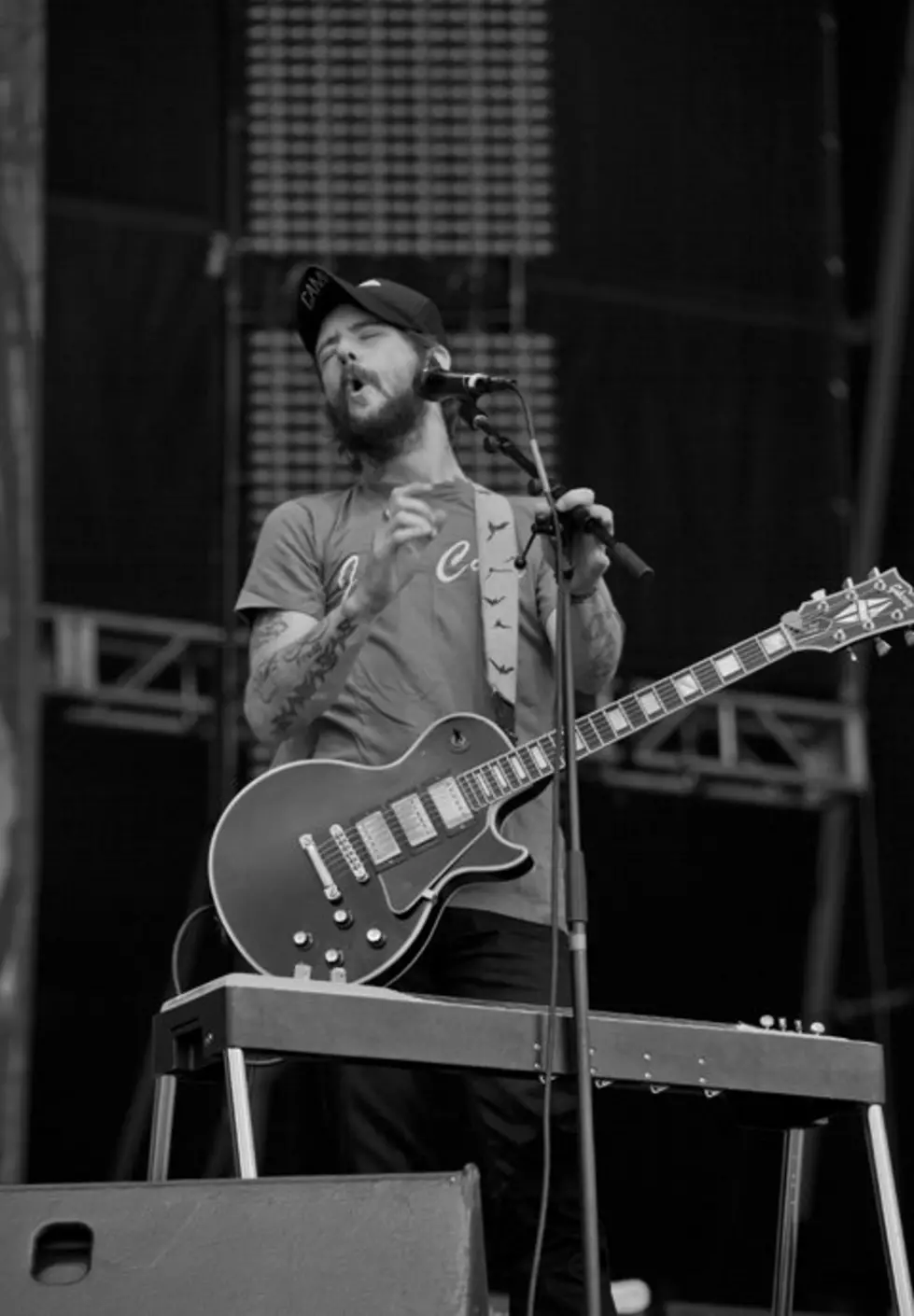 Band of Horses playing the Vic Theatre on 2014 acoustic tour, releasing an expanded version of their live acoustic RSD 7″
Band of Horses @ Lollapalooza 2013 (more by James Richards IV)

Band of Horses just recently released the Acoustic at The Ryman 7" for Record Store Day Black Friday. That 7" featured "No One's Gonna Love You" and a cover of Gram Parsons' "A Song For You" recorded live at the Nashville venue in April. They're now slated to release a full-length version of the Ryman show on February 11; Its complete tracklisting can be found at the bottom of this post.
BoH will be continuing their acoustic streak in 2014. A winter North American tour is beginning to take form, and you can catch them at the Vic Theatre on February 19. Tickets for the Chicago show go on sale this Saturday (12/7) at 10AM CST.
All BoH dates, Acoustic at The Ryman's tracklisting, and footage of them performing "No One's Gonna Love You" at the venue lie after the jump...

----
Band of Horses - "No One's Gonna Love You" at The Ryman

Band of Horses -- Acoustic at The Ryman
01) Marry Song
02) Slow Cruel Hands of Time
03) Detlef Schrempf
04) Everything's Gonna Be Undone
05) No One's Gonna Love You
06) Factory
07) Older
08) Wicked Gil
09) The Funeral
10) Neighbor
Band of Horses -- 2014 Tour Dates
Feb 11th - Los Angeles, CA - Wilshire Ebell Theatre
Feb. 14th - San Francisco, CA - Palace of Fine Arts Theatre
Feb. 16th - Seattle, WA - Moore Theatre
Feb. 17th - Vancouver, BC - Vogue Theater
Feb. 19th -Chicago, IL - Vic Theatre
Feb. 21st- Toronto - Queen Elizabeth Theatre
Feb 22nd - Ithaca, NY - State Theatre
Feb. 23rd - Albany, NY - The Egg
Feb. 25th - Somerville, MA - Somerville Theatre
Feb. 27th - Washington, DC - Lincoln Theater
Feb. 28th - New York, NY - Town Hall
March 1st - Philadelphia, PA - Merriam Theater
March 5th - Nashville, TN - Ryman Auditorium