Bitchin Bajas released an LP, playing Experimental Sound Studio this weekend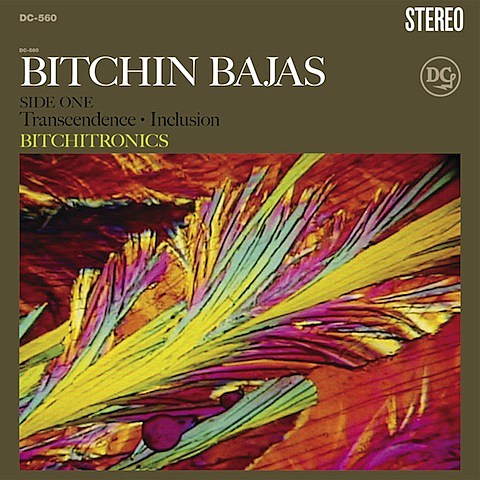 Bitchin Bajas (aka the project of CAVE's Cooper Crain) released their new album, Bitchitronics, last month via Drag City. It's the first Bajas LP Crain has made as a trio, with collaborators Dan Quinlivan and Rob Frye, and you can take a listen to the album cut "Sun City" at the bottom of this post.
Crain and co. have a handful of U.S. tour dates ahead of them, including a pair of hometown performances. They'll play Experimental Sound Studio this Saturday (8/17) with Josh Abrams' Natural Information Society as part of the space's SummerSonic series. Advance tickets // series passes are still available and include free beer courtesy of Goose Island. Bitchin Bajas will also play The Burlington on September 9 with Tjutjuna and Ono. That show will run you $8 at the door.
Crain is also getting ready to welcome a new album with his band CAVE, titled Threace, on October 15 via Drag City and he assisted Circuit des Yeux in recording her forthcoming effort, Overdue.
All Bitchin Bajas dates and a stream of "Sun City" are below...

----
Bitchin Bajas - "Sun City"

Bitchin Bajas -- 2013 Tour Dates
8/17/13 Experimental Sound Studio - Chicago, IL
8/24/13 Cataracts Festival - Indianapolis, IN
8/25/13 Traysh Island (Harold Arts) - Chesterhill, OH
9/09/13 The Burlington - Chicago, IL
9/10/13 Apop Records - St. Louis, MO
9/11/13 Ragtag Cinema - Columbia, MO