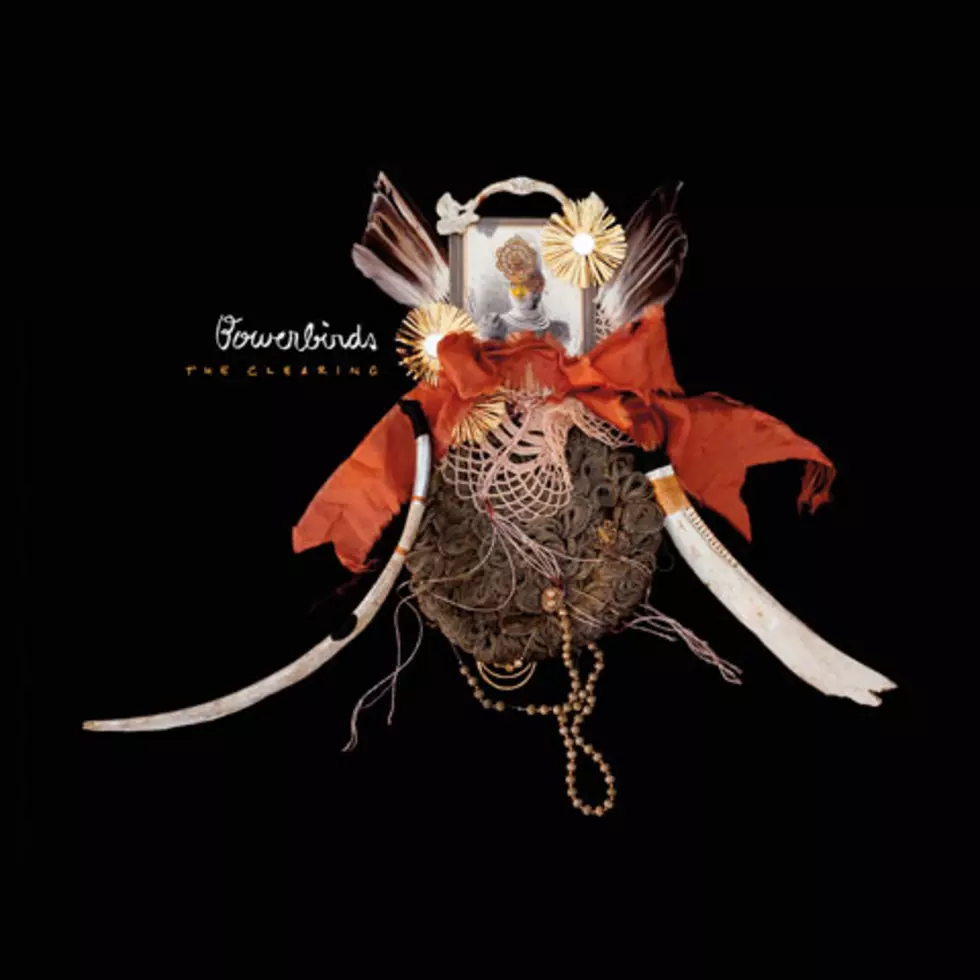 Bowerbirds to play Lincoln Hall, announced new LP
Bowerbirds are set to release their new LP titled The Clearing, on March 6th via Dead Oceans.

The Clearing is more than a third record for the Bowerbirds. Between 2009's Upper Air and this one, Beth nearly died after a mysterious illness that put her in the hospital. They rescued and adopted a dog that ran beneath their tour van's tires. Beth and Phil even ended their long relationship but began it again after realizing that, despite their own shortcomings, they didn't want to be with anyone else. Mostly, though, they returned to their cabin in the woods of North Carolina to nest--to make soup and walk dogs, to make art and write songs, to realize that this was their life and find contentment in it. For the Bowerbirds, The Clearing represents the perfect realization of a fresh, timely outlook.
Shortly after The Clearing is released, the band will kick off a 2012 tour that hits Lincoln Hall on March 29th. Tickets go on sale this Friday (12/9), at noon CST.
Head below for the album's full tracklisting, and all 2012 tour dates..

--
Bowerbirds - The Clearing Tracklist:
01. Tuck the Darkness In
02. In the Yard
03. Walk the Furrows
04. Stitch the Hem
05. This Year
06. Brave World
07. Hush
08. Overcome with Light
09. Sweet Moment
10. Death Wish
11. Now We Hurry On
--
BOWERBIRDS - 2012 TOUR DATES
Sat. March 17 -- Carrboro, NC @ Cat's Cradle
Wed. March 21 -- Washington, DC @ Black Cat
Thu. March 22 -- Philadelphia, PA @ Johnny Brenda's
Fri. March 23 -- New York, NY @ Bowery Ballroom
Sat. March 24 -- Boston, MA @ Paradise
Mon. March 26 -- Montreal, QC @ La Sala Rossa
Tue. March 27 -- Toronto, ON @ The Garrison
Thu. March 29 -- Chicago, IL @ Lincoln Hall
Sat. March 31 -- Minneapolis, MN @ Cedar Cultural Center
Tue. April 3 -- Seattle, WA @ The Crocodile
Wed. April 4 -- Portland, OR @ Doug Fir Lounge
Fri. April 6 -- San Francisco, CA @ The Independent
Sat. April 7 -- Los Angeles, CA @ Troubadour
Sun. April 8 -- San Diego, CA @ Casbah
Wed. April 11 -- Austin, TX @ The Parish
Thu. April 12 -- Dallas, TX @ The Loft
Sat. April 14 -- Birmingham, AL @ The Bottletree
Sun. April 15 -- Atlanta, GA @ The Earl
--