BV Chicago + Saki present: Record Store Day in-stores——– Their / They're / There, Meat Wave, Landmarks, more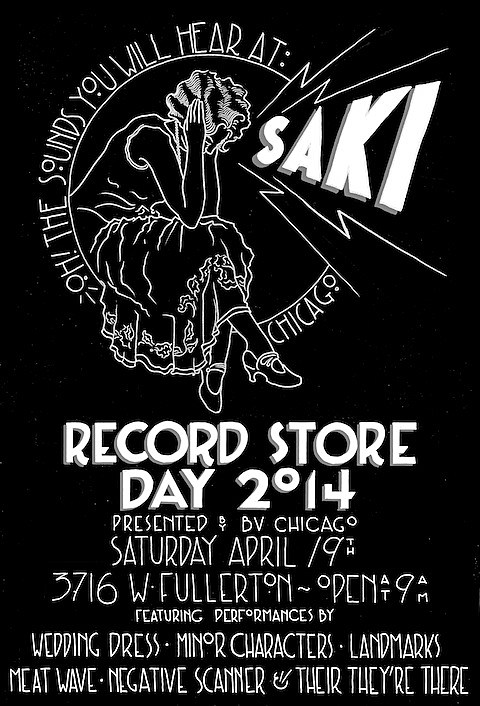 We've once again joined forces with our friends at Saki Records to bring you a full day of in-store performances on Record Store Day 2014 -- Saturday, April 19. For those looking to grab some of the RSD exclusive releases, Saki will be opening up at 9AM (they'll have a list of stock as it comes in).
Here's what the day will look like:

1:00PM -- Wedding Dress
2:00PM -- Minor Characters
3:00PM -- Landmarks
4:00PM -- Meat Wave
5:00PM -- Negative Scanner
6:00PM -- Their / They're / There
DJs from BV Chicago, The Owl, and Saki will be spinning between sets
Special thanks to Chris Hefner, who designed the poster above. Stay tuned for even more information, and come join us at Saki on Record Store Day!