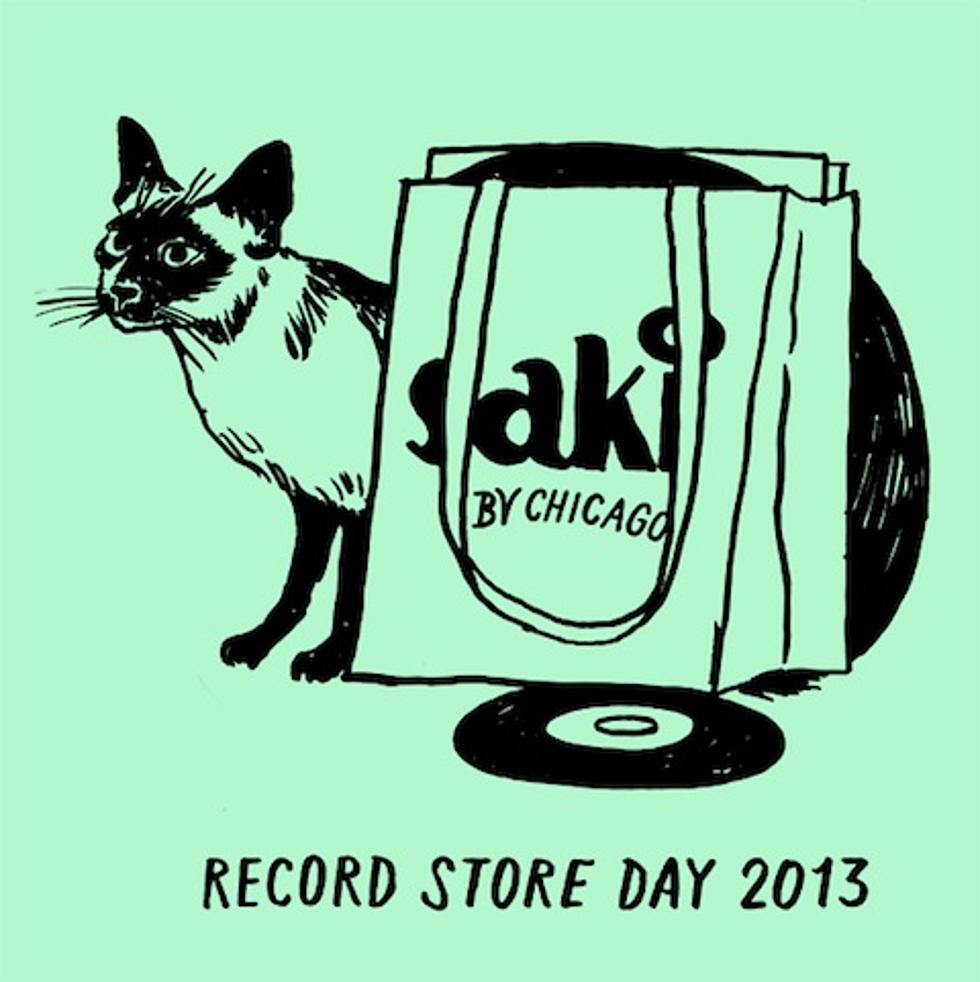 BV Chicago + Saki present: A Record Store Day in-store marathon (Pink Avalanche, The Beets, Twin Peaks & more)
We're excited to announce that we have once again joined forces with Saki Records to bring you a full day of in-store performances on Record Store Day 2013 (Saturday, April 20). For those looking to grab some of RSD's many exclusive releases, Saki will be opening up at 9AM. The first 10-customers of the day will receive a free, Ryan Duggan-designed BV Chicago // Saki tote bag (they will also be for sale). In-store performances will begin at 1PM and continue up until 7PM.
And stick around after our full day of in-stores, as local comedians Joe McAdam and Nick Rouley will be bringing their Revolutions Per Minute podcast to Saki. That'll start at 8PM, and their musical guest is Blizzard Babies.
Join us at Saki on Record Store Day!