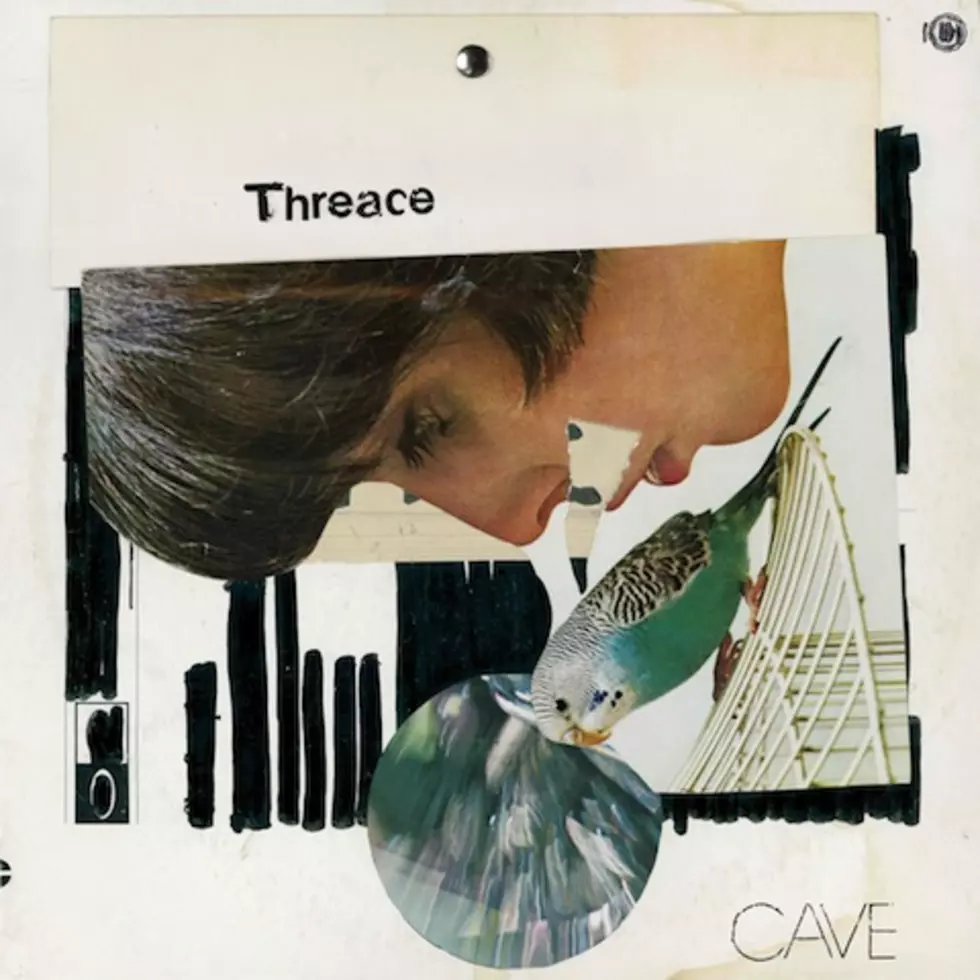 CAVE releasing 'Threace,' playing the Hideout in September
CAVE -- Threace

Chicago krautrock favorites CAVE are set to release their new album, Threace on October 15 via Drag City. That's its cover art above and you can check out a trailer for the album at the bottom of this post. It features a new track from Threace, which is sounding fairly badass to us. Tracklisting for the effort can also be found below.
CAVE will be touring the U.S. this fall in support of their forthcoming LP. That tour includes a hometown show at the Hideout on September 20 with Dustin Wong. Advance tickets for the Chicago show are on sale now.
All CAVE tour dates, album info. for Threace, and that LP trailer are below...

----
CAVE Threace Commercial

CAVE -- Threace
01. Sweaty Fingers
02. Silver Headband
03. Arrows Myth
04. Shikaakwa
05. Slow Bern
CAVE -- 2013 Tour Dates
Sat. Aug. 24 - Indianapolis, IN @ Cataracts
Fri. Sept. 20 - Chicago, IL @ Hideout
Sat. Sept. 28 - Louisville, KY @ Cropped Out
Fri. Oct. 4 - Milwaukee, WI @ Riverwest Public House
Sun. Oct. 6 - Minneapolis, MN @ The Belmore/New Skyway
Tue. Oct. 8 - Missoula, MT @ VFW
Wed. Oct. 9 - Olympia, WA @ Northern
Thu. Oct. 10 - Bellingham, WA @ The Shakedown
Fri. Oct. 11 - Seattle, WA @ Triple Door (Seattle Psych Fest)
Sat. Oct. 12 - Portland, OR @ Dante's
Sun. Oct. 13 - Eugene, OR @ The Old Whiteaker Firehouse
Mon. Oct. 14 - Eureka, CA @ The Ink Annex
Tue. Oct. 15 - Sacramento, CA @ Bows & Arrows
Wed. Oct. 16 - San Francisco, CA @ Elbo Room
Thu. Oct. 17 - Oakland, CA @ LCM
Sun. Oct. 20 - Tucson, AZ @ Solar Culture
Mon. Oct. 21 - Marfa, TX @ Padre's
Tue. Oct. 22 - Austin, TX @ Hotel Vegas
Wed. Oct. 23 - Houston, TX @ Mango's
Thu. Oct. 24 - New Orleans, LA @ Siberia
Fri. Oct. 25 - Birmingham, AL @ Bottletree
Sat. Oct. 26 - Athens, GA @ Caledonia Lounge (Athens Intensified Fest)
Sun. Oct. 27 - Asheville, NC @ The Mothlight
Mon. Oct. 28 - Boone, NC @ Black Cat Burrito