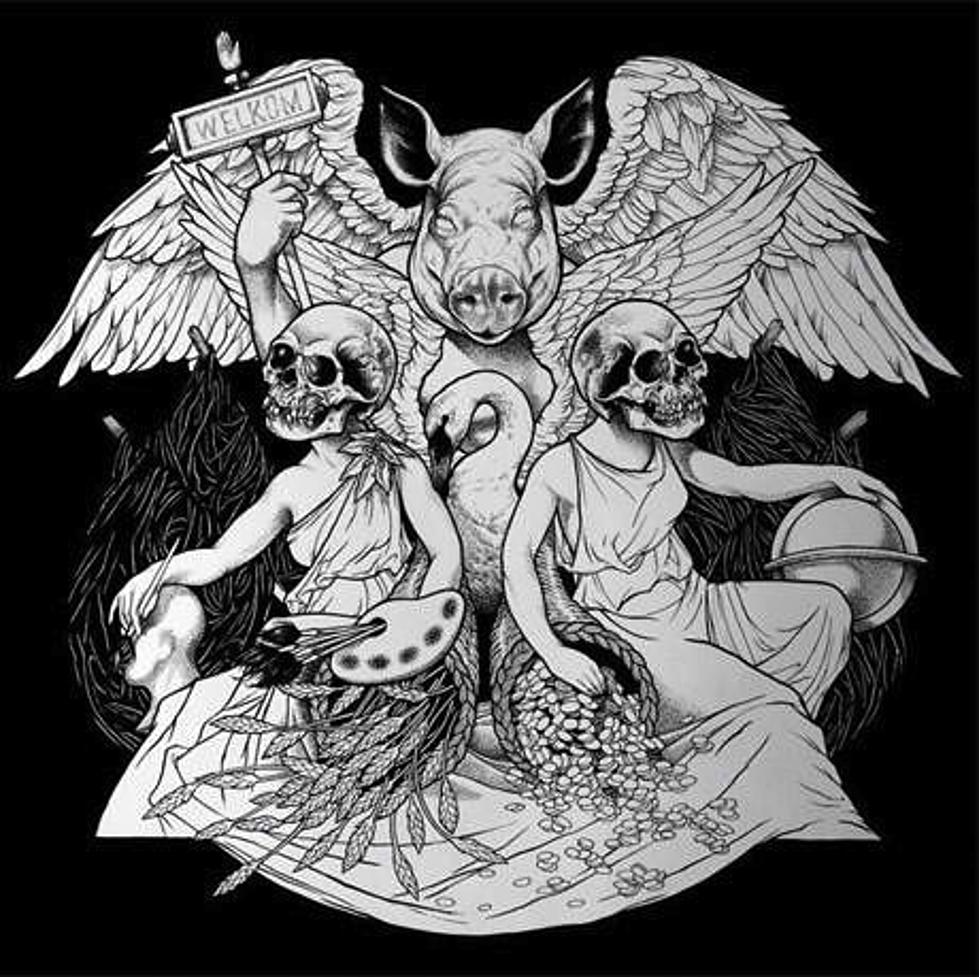 Coliseum celebrating 10th anniversary, touring, playing Beat Kitchen w/ Meat Wave & Chord
Coliseum -- Coliseum reissue cover art

Louisville punks Coliseum have reached the 10-year mark as a band and intend to celebrate with a summer North American tour and reissue of their 2004 debut LP. The reissue of their self-titled debut is due out on August 19 via Deathwish Inc. -- a label they just recently rejoined. It features redone artwork by Baroness' John Baizley (displayed above) and a handful of bonus tracks in addition to the original LP's 12-cuts. Stay tuned to Deathwish's webstore for preorder information.
Coliseum will embark on their 10th anniversary tour later this month. That tour includes a show at Beat Kitchen on August 16 with stacked support from locals Meat Wave and Chord. Advance tickets for the Chicago show are still available.
All Coliseum dates and a stream of their original 2004 debut lie after the jump...

Coliseum - "Give Up And Drive"

Coliseum -- 2014 Tour Dates
Fri 7/18/14 - Dover, NH @ Sonny's Tavern w/ Trap Them
Sat 7/19/14 - Brooklyn, NY @ Brooklyn Night Bazaar w/ Trap Them
Sun 7/20/14 - Philadelphia, PA @ The Barbary w/ Trap Them
Wed 7/23/14 - Cambridge, MA @ Middle East - DW Fest w/ Converge, Trap Them
Fri 8/15/14 - Louisville, KY @ The New Vintage w/ Old Baby, Julie Of The Wolves
Sat 8/16/14 - Chicago, IL @ Beat Kitchen w/ Meat Wave, Chord
Sun 8/17/14 - Grand Rapids, MI @ Pyramid Scheme w/ Child Bite
Mon 8/18/14 - Hamilton, ON @ Doors Pub w/ TV Freaks
Tue 8/19/14 - Toronto, ON @ Silver Dollar w/ Burning Love
Wed 8/20/14 - Detroit, MI @ PJ's Lager House w/ Child Bite
Sun 11/02/14 - Gainesville, FL @ The Fest w/ Melvins