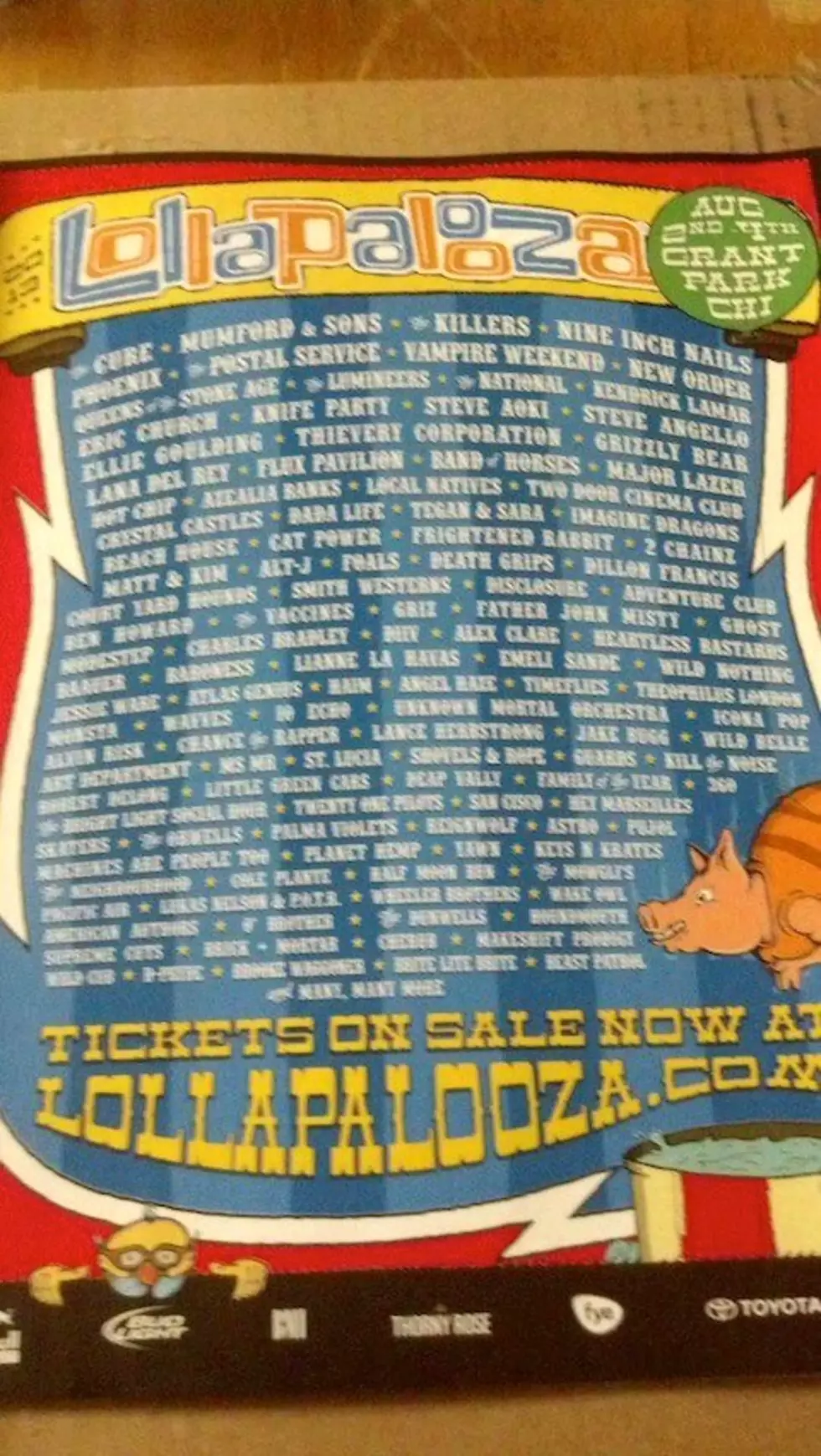 could this be the full Lollapalooza 2013 lineup?
EDM Chicago are pointing to what looks like an official lineup poster for Lollapalooza 2013. Though it's a tad bit blurry (there's a clearer image at the bottom of this post), it features The Cure, Mumford & Sons, The Killers, Nine Inch Nails, Phoenix, The Postal Service, Vampire Weekend, New Order, Queens of the Stone Age, The Lumineers, The National, Kendrick Lamar, Grizzly Bear, Lana Del Rey, Azealia Banks, Local Natives, Beach House, Cat Power, Alt-J, Foals, Death Grips, Disclosure, Father John Misty, Baroness, Jessie Ware, and MANY more.
Head below for a clearer picture of the leaked lineup...

----