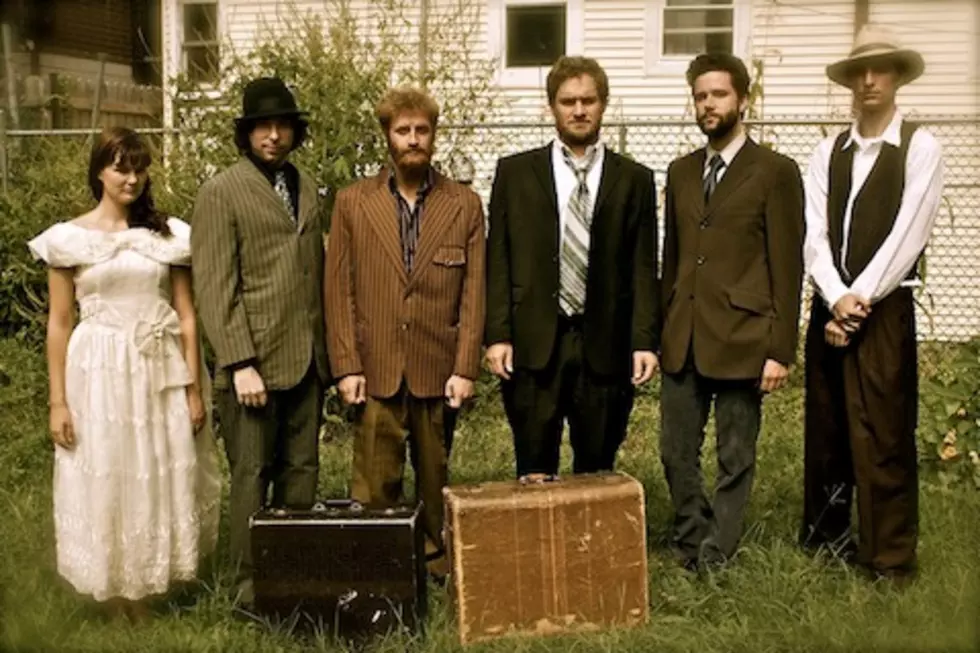 Dastardly are playing Wicker Park Fest, heading out on tour +++ premier new video for "Villain"
Chicago's own Dastardly have been steadily growing their now expansive fan base since the December 2010 release of their debut LP May You Never....
The americana-tinged group will head out on a mostly-West Coast tour, beginning in the first few days of August. Before that takes place, you can catch them this weekend, playing on Sunday (7/24) of the Wicker Park Fest.
Just recently they've premiered a new video for the track "Villain" (also streaming above), which you can view below along with all 2011 tour dates.

--
Dastardly - "Villain"

--
DASTARDLY - 2011 TOUR DATES
7/24 - Wicker Park Fest (Chicago, IL)
8/02 - The Warehouse (St. Louis, MO)
8/03 - The Dead Birdhouse (Manhattan, KS)
8/04 - The Winning Cafe (Albuquerque, NM)
8/05 - The Mint (Los Angeles, CA)
8/06 - Villains Tavern (Los Angeles, CA)
8/07 - The Central (Santa Monica, CA)
8/08 - Lot 1 Cafe (Los Angeles, CA)
8/09 - Amnesia (San Francisco, CA)
8/10 - Revolution Cafe (San Francisco, CA)
8/11 - Mississippi Pizza (Portland, OR)
8/14 - The FlipSide Lounge (Pocatello, ID)
8/16 - The Powerhouse (Lincoln, NE)
8/17 - Triple Rock Club (Minneapolis, MN)
8/18 - Gabe's (Iowa City, IA)
8/19 - House show (Madison, WI)
8/20 - Candlelight Collective (West Bend, WI)
--