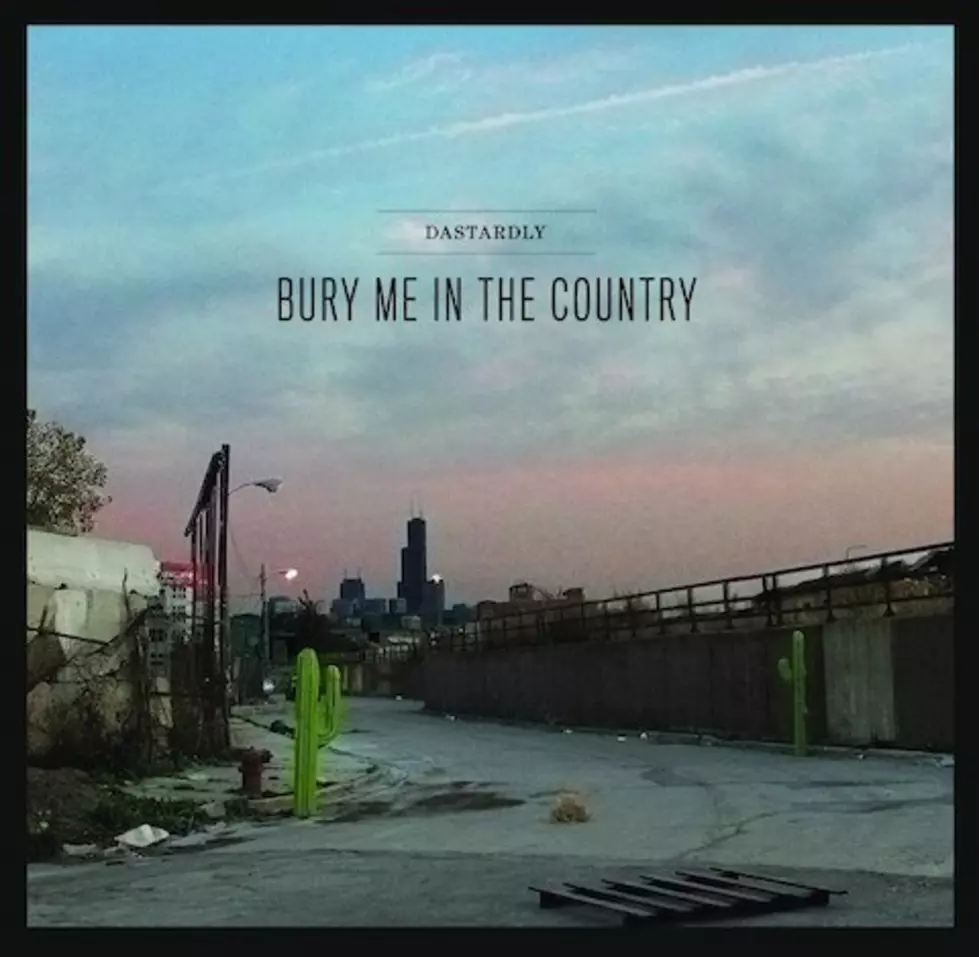 Dastardly to release 'Bury Me In The Country,' tix for Lincoln Hall are still available +++ more tour dates
Local band Dastardly are gearing up for the release of their debut LP Bury Me In The Country, set for a physical release on January 19th and a worldwide digital on January 31st. As announced, they'll be playing a record release show on the 19th at Chicago's Lincoln Hall with support from Brighton, MA (who are also releasing a new album) and Santah. Tickets are still available for the show.
Bury Me In The Country skirts that line between americana and rowdy rock and roll, which is definitely a sweet spot for us. With the use of banjo and accordion along side drums, bass, and guitar, the band create a thick sonic palate for singers Gabe Liebowitz and Sarah Morgan to float on top of. The album picks up right where their March 2011 EP May You Never... left off.
Aside from their record release at Lincoln Hall, the band have a bunch of other upcoming dates as well. They'll play the Cowboy Monkey in nearby Champaign-Urbana on the 20th, and The House Cafe in Dekalb on the 21st. After that, Gabe will take Dastardly on the road solo style throughout the Midwest.
All 2011/12 tour dates, Bury Me In The Country's tracklisting, and some videos, below..

--

--
Dastardy - "Middleground"

--
Dastardy - "Exercises in Self Loathing"

--
Dastardly - Bury Me In The Country Tracklist:
01. Freight Train
02. Fever
03. Brief Thoughts on Death
04. Dead Birdhouse Blues
05. Dirtnap (Uncouth Hillbilly Gets What's Coming to Him)
--
DASTARDLY - 2011/12 TOUR DATES
1-19 Lincoln Hall - Chicago, IL
1-20 Cowboy Monkey - Champaign-Urbana, IL
1-21 The House Cafe - Dekalb, IL
1-24 House Show - Milwaukee, WI *
1-25 Mickey's - Madison, WI *
1-26 TBA - Minneapolis, MN *
1-27 At The 108 - St. Paul, MN *
1-28 O'Leavers - Omaha, NE *
1-29 Duffy's - Lincoln, NE *
1-30 Auntie Mae's - Manhattan, KS *
2-02 Transporter Room - Champaign-Urbana, IL *
2-03 The Bishop - Bloomington, IN *
2-04 TBA - Indianapolis, IN *
2-05 MOTR Pub - Cincinnati, OH *
2-06 Doc's - Muncie, IN *
2-07 Woodruff's - Ypsilanti, MI *
2-08 The Bat House - Grand Rapids, MI *
* Dastardly as Gabe solo
--