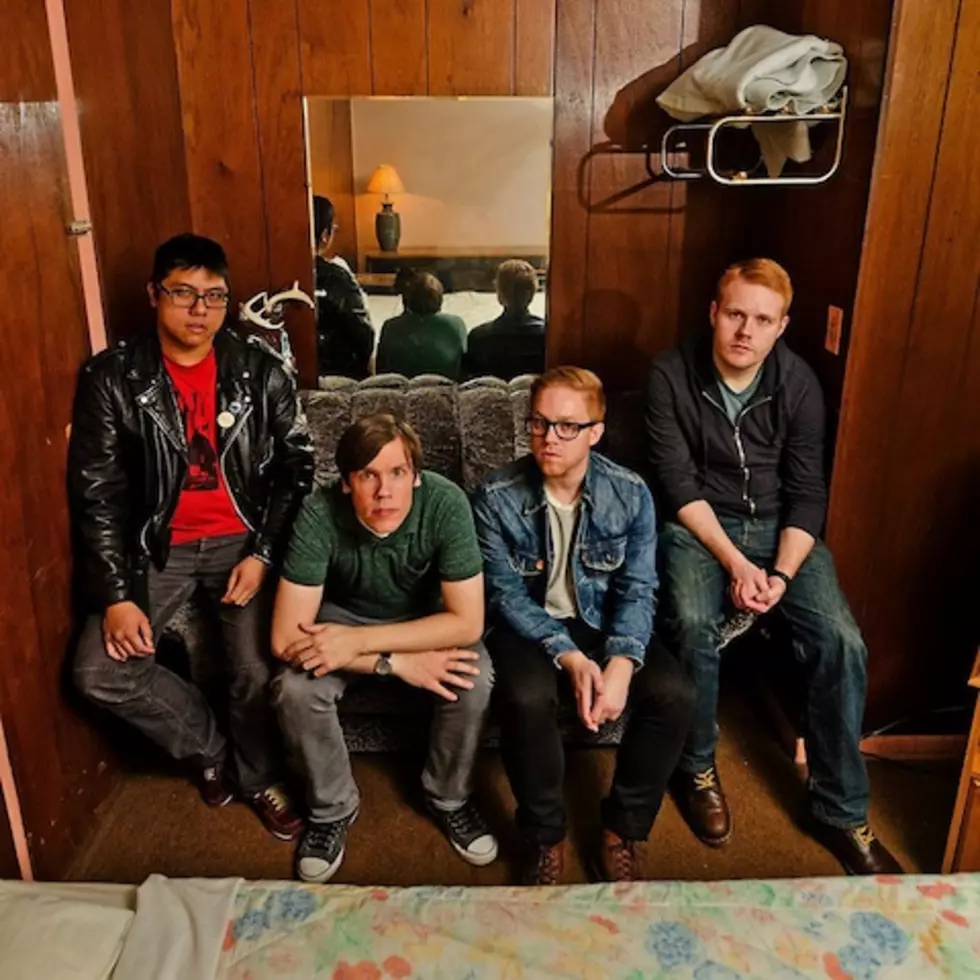 Destroy This Place put out a new LP, playing Chicago in August with Tight Phantomz
Michigan's Destroy This Place are comprised of ex-members of Thunderbirds Are Now!, New Grenada, and Friendly Foes. The quartet welcomed their new self-titled album earlier this month via Bellyache Records, and it's a really nice mix of power pop and harder-edged fuzz rock. Co-frontmen Ryan Allen and John Nelson split those duties respectively, yielding a well-balanced core sound. You can, and really should, take a listen to the LP at the bottom of this post.
DTP just came through Chicago for a show at Quenchers, but they'll be returning for a performance on August 10 with Tight Phantomz and Lifted Bells at a TBD venue. Stay tuned for more info on the Chicago show.
All known Destroy This Place dates and a stream of their new LP are below...

Destroy This Place -- 2013 Tour Dates
06.07.2013 @ The Loft, Lansing, MI w/ The People's Temple, Vandalay, & Animeaux
06.26.2013 @ Smiling Moose, Pittsburgh, PA w/ Sparrows, Breakfast & Glass Lungs
06.27.2013 @ DC9, Washington, DC w/ Tereu Tereu & Atlas At Last
06.28.2013 @ The Fire, Philadelphia, PA w/ By Surprise, Hurry, & Wigwams
06.29.2013 @ Death by Audio, Brooklyn, NY w/ Turing Machine, Shark? & Your Skull
07.25.2013 @ Happy Dog, Cleveland, OH w/ Classic Sand & Restless Habs
07.26.2013 @ Blind Bob's, Dayton w/ Oh Condor, Perhaps, & Brujas Del Sol
07.27.2013 @ TBA, Bloomington, IN w/ TBA
08.08.2013 @ Quarters, Milkwaukee, WI w/ Lamb's Legs & Body Futures
08.09.2013 @ Cause, Minneapolis, MN w/ SQUARES & American Rebels
08.10.2013 @ TBA, Chicago, IL w/ Tight Phantomz & Lifted Bells