Disappears played Lincoln Hall (pics), playing Do Division 2013 (check out the full lineup)
photos by Milos Markicevic
Disappears at Lincoln Hall on 4.18.2013

Chicago's Disappears welcomed their new Kone EP earlier this month, and celebrated its release with a hometown show at Lincoln Hall on April 18 with Pinebender and The Cairo Gang. We unfortunately missed The Cairo Gang, but you can find more pictures of Disappears and Pinebender at the bottom of this post.
Your next chance to catch Disappears in Chicago will be at Do Division 2013, who have just revealed their full lineup. The hometown guys will perform alongside Torche, Ariel Pink, Ex Cops, JEFF the Brotherhood, and more throughout the weekend of May 31. Admission is donation based ($5 per day is suggested). Check out the complete lineup below.
More pictures from Disappears' 4/18 Lincoln Hall show and the lineup for Do Division '13 are below...

----
Pinebender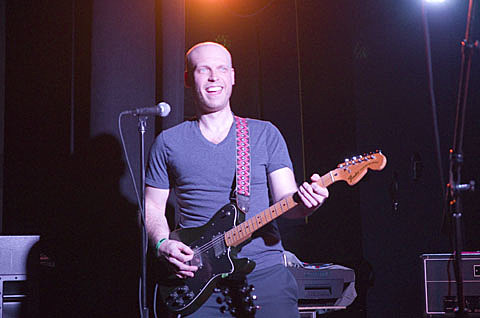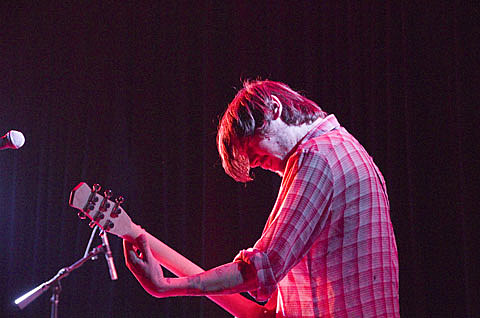 Disappears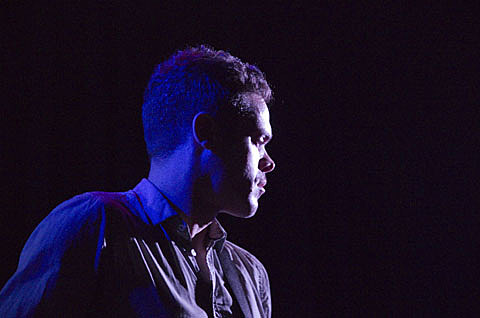 Do Division 2013
Hoyne Stage: Programmed by Empty Bottle Presents
Friday, May 31st
Disappears @ 8:30 pm
Torche @ 7:00 pm
Planetsexploder @ 5:30 pm
Saturday, June 1st
Ariel Pink @ 8:30 pm
inc. @ 7:00 pm
Night Moves @ 5:30 pm
Helado Negro @ 4:00 pm
The Life and Times @ 2:30 pm
Pool Holograph @ 1:00pm
Sunday, June 2nd
Gaslamp Killer @ 8:30 pm
Beat Connection @ 7:00 pm
Indians @ 5:30 pm
Ex Cops @ 4:00 pm
Joan of Arc @ 2:30 pm
Future Hits @ 1:00 pm
Leavitt Stage: Programmed by Subterranean and House Call Entertainment
Friday, May 31st
Slim Cessna's Auto Club @ 8:45 pm
Brown Bird @ 7:15 pm
ODE @ 6:15 pm
Saturday, June 1st
Tilly and the Wall @ 8:45 pm
He's My Brother She's My Sister @ 7:30 pm
Archie Powell & The Exports @ 6:15 pm
The Hemmingbirds @ 5:00 pm
Brother George @ 3:45 pm
Fletcher @ 2:30 pm
Sunday, June 2nd
Jeff The Brotherhood @ 8:45 pm
Bailiff @ 7:30 pm
Suns @ 6:15 pm
Mutts @ 5:00 pm
The Ragtones @ 3:45 pm
Viceroy @ 2:30 pm