EMA opening for Trust, prepping new LP (song stream)
EMA @ Coachella 2012 (more by Dana (Distortion) Yavin)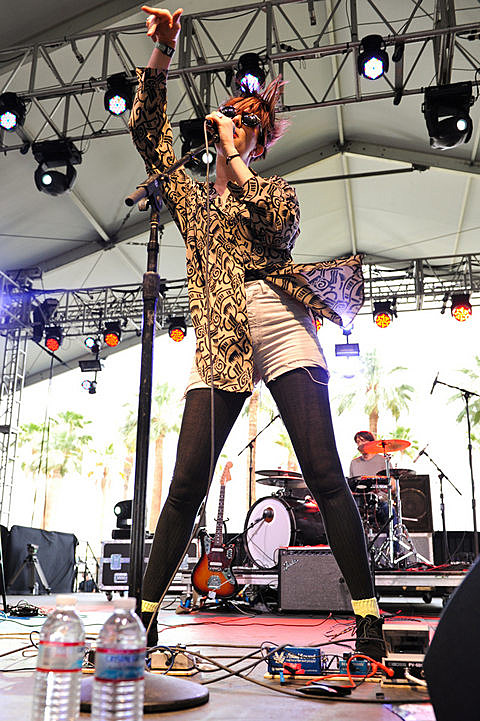 EMA (aka Erika M. Anderson) is slated to release the follow-up to her great 2011 LP Past Life Martyred Saints on April 8 via new label homes Matador // City Slang. It's called The Future's Void, and she's previously shared the excellent single "Satellites." If you haven't heard it yet, it's very noisy, industrial, and much more expansive-sounding than her past material. Take a listen to the tune at the bottom of this post.
Anderson has been added to Trust's May 4 show at the Empty Bottle as a co-headliner. Advance tickets for the Chicago show are still available, and more EMA dates are TBA.
Head below for a stream of "Satellites"...

----
EMA - "Satellites"