Garbage played their debut at the Riv w/ Torres (pics, setlist)
photos by James Richards IV
Garbage / Torres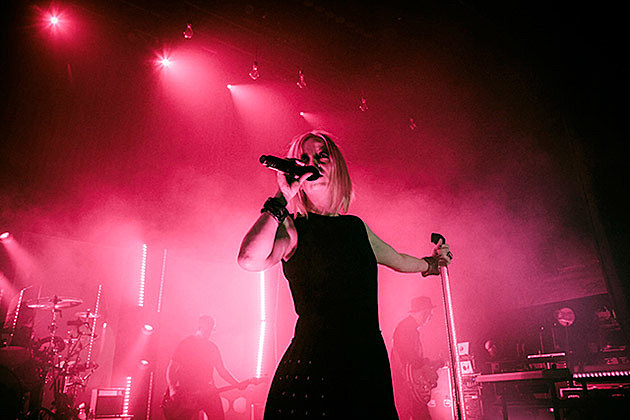 "Our whole story began here in Chicago," Garbage singer Shirley Manson said Saturday night at the Riviera Theatre, reminding the crowd that the Windy City was where she once auditioned for her future bandmates Butch Vig, Duke Erikson, and Steve Marker. "Despite my accent, we are intrinsically thought of as a band from the Midwest."
That made this weekend's show something of a homecoming, in more ways than one. The show was part of Garbage's current tour in which they are playing their 1995 self-titled debut album in its entirety. The most striking thing about the concert was how fresh and twisted and creative this music sounded, even 20 years later. What passes for alternative rock today doesn't come close to matching the edgy, dangerous vibes of the music Garbage was cranking out two decades ago. [Scott Shetler for AXS]
Garbage brought the 20th anniversary tour of their self-titled debut album with Torres to Chicago's Riviera Theatre on Saturday (10/17). They ran through the album along with a bunch of the material they generated around that time, like the classic "#1 Crush," b-sides like "Subhuman" and finally some later hits like "Cherry Lips" and "Push It." They also broke out their versions of The Jam's "The Butterfly Collector" and Vic Chestnutt's "Kick My Ass."
Meanwhile, Nashville's Torres has been having a great year, touring as a headliner, with Courtney Barnett, and now also with Garbage.
More pictures from the show (including one of Garbage's setlist) below...

---
Torres
Garbage