Interpol played the Riviera Theatre w/ Hundred Waters, who headline Lincoln Hall in February (Riv pics, setlist)
Interpol // Hundred Waters at the Riviera Theatre

Last week, Interpol brought their El Pintour run with LA experimentalists Hundred Waters through Chicago for a packed show at the Riviera Theatre on Wednesday, November 12. The long-running NYC crew were heavy on that LP as well as 2002's Turn on the Bright Lights, and they also played a few tunes from both Antics and their 2010 self-titled album. Pictures and their full setlist from the Riv are in this post.
Hundred Waters are out with Interpol for the remainder of November, and have now announced a February/March North American tour of their own. That set of dates includes a show at Lincoln Hall on February 24, and tickets go on sale this Friday (11/21) at noon CST.
More pictures from the Riv, Interpol's setlist, and Hundred Waters dates lie after the jump...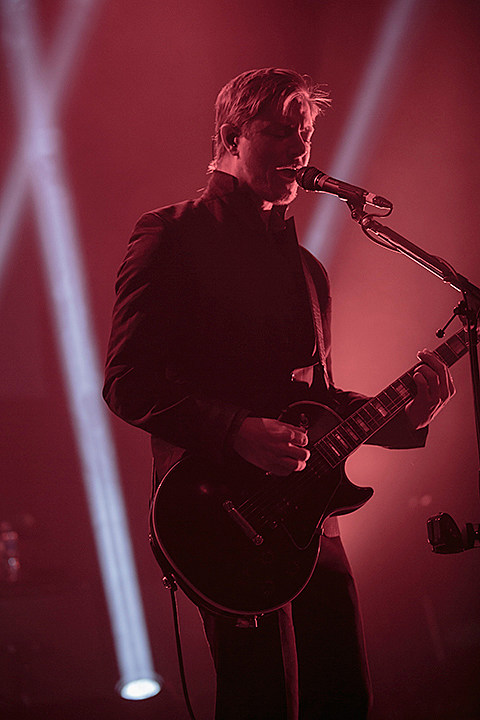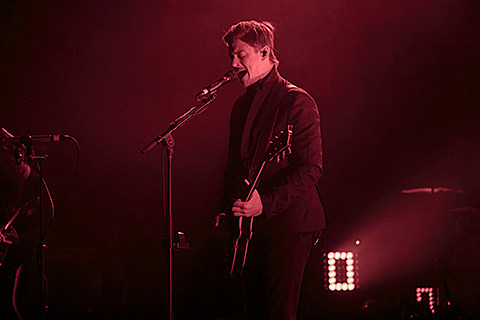 Interpol -- 11/12 Riviera Theatre Setlist:
Say Hello to the Angels
My Blue Supreme
Anywhere
Evil
Hands Away
My Desire
Length of Love
Everything Is Wrong
Lights
Breaker 1
Untitled
PDA
Not Even Jail
Slow Hands
••••••••••••••••••
All the Rage Back Home
NYC
Stella Was a Diver and She Was Always Down
Hundred Waters -- 2014 // 2015 Tour Dates
November 20 Metropolis - Montreal, QC *
November 21 House of Blues - Boston, MA *
November 22 Union Transfer - Philadelphia, PA *
November 24 Terminal 5 - New York, NY *
November 25 Rough trade - Brooklyn, NY
November 26 Terminal 5 - New York, NY *
November 29 9:30 Club - Washington, DC *
November 30 9:30 Club - Washington, DC *
December 01 Union Transfer - Philadelphia, PA *
February 11 Casbah - San Diego, CA
February 13 El Rey Theater - Los Angeles, CA
February 14 Great American Music Hall - San Francisco, CA
February 16 Branx - Portland, OR
February 17 Neumos - Seattle, WA
February 18 Electric Owl - Vancouver, BC
February 21 Bluebird Theater - Denver, CO
February 22 The Record Bar - Kansas City, MO
February 24 Lincoln Hall - Chicago, IL
February 26 Lee's Palace - Toronto, ON
February 27 Societe des Arts Technologiques - Montreal, QC
February 28 The Sinclair - Cambridge, MA
March 02 Union Transfer - Philadelphia, PA
March 05 Music Hall of Williamsburg - Brooklyn, NY
March 06 U Street Music Hall - Washington, DC
March 07 Local 506 - Chapel Hill, NC
March 08 The Earl - Atlanta, GA
March 10 Grand Central - Miami, FL
March 11 State Theatre - St Petersburg, FL
March 13 Dr. Phillips Center for the Performing Arts - Orlando, FL
March 16 Republic New Orleans - New Orleans, LA