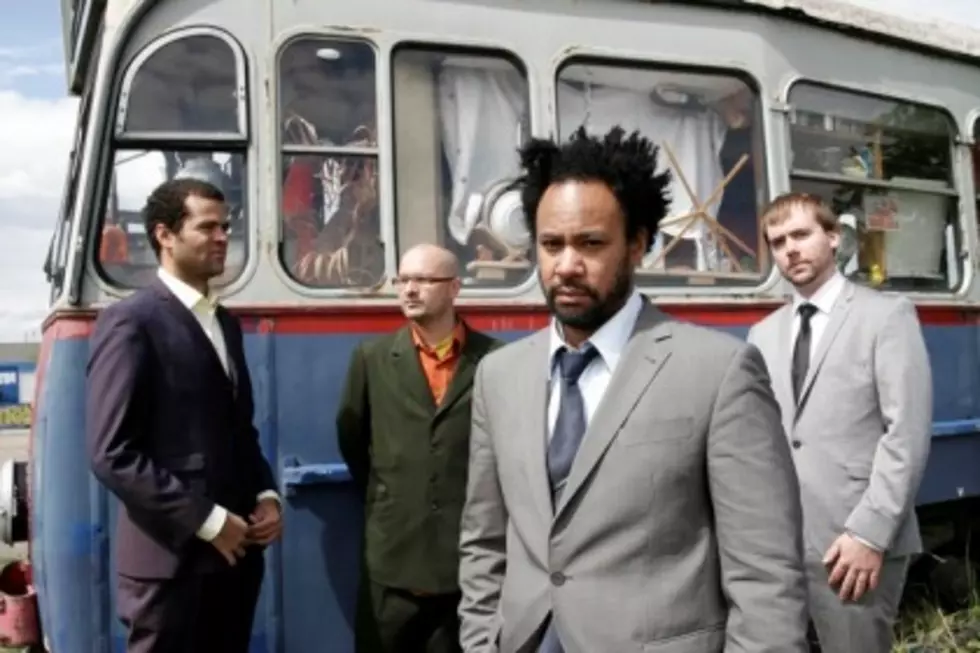 Jim DeRogatis talks to Mike Reed (Pitchfork Fest booker, man behind this week's Brilliant Corners of Popular Amusements)
Giovanni Piesco
also a musician, Mike Reed (front)

Jim: Mike, at the end of every Pitchfork Music Festival, you always look like the most tired man in the world. You invariably say, "I don't want to do this ever again, I just want to play with my band and take a long vacation," though of course, you do wind up doing it again. But this year you're back with another big new event in another park just two months after Pitchfork.
Mike: To me it actually doesn't seem that big. It's smaller. That's maybe the thing that's interesting. I mean, it certainly is driving me a little crazy right now, because it's new. But it's smaller: There are fewer bands, and it's a bunch of smaller things. It's not going to be 20,000 people in the park; it's maybe going to be a couple of thousand during the day. And then there also are just things that you can do at this event that we couldn't do at an outdoor festival. It just sounds like fun.
To be honest with you, I really didn't want to do it this close to Pitchfork. It's just the timing: This is when I could get the circus tents. I was actually hoping to do it next month, in October, so I'd have a little bit more time. This was the only time we could get the tents; everybody said, "It sounds like a really good idea, a fun idea," so I was like, "Let's do it."