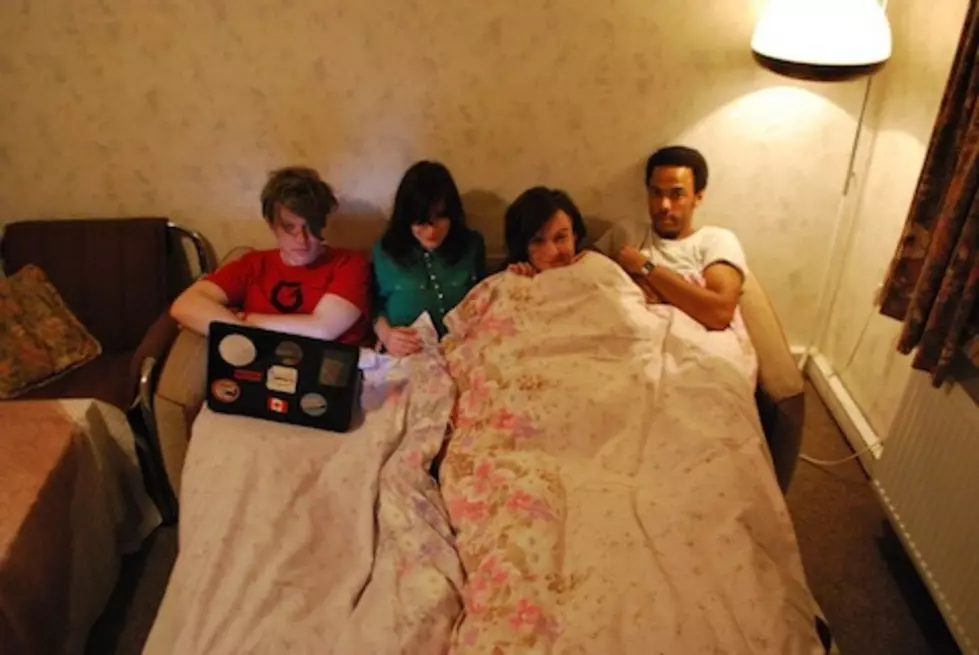 Johnny Foreigner playing Sub-t & Swerp Mansion this month
UK outfit Johnny Foreigner are currently touring throughout North America. They recently inked a deal with Swerp Records in the US and will hit Chicago later this month for a pair of label showcases. They'll headline Subterranean on November 15 with support from labelmates Water House, Nervous Passanger, and My Dad. Advance tickets are on sale. The UK group will also be playing Swerp Mansion on November 17 with Nervous Passanger, Noumenon, Scoundrel, and Our Lady. Admission to Swerp is a suggested donation of $5.
Johnny Foreigner also welcomed a new EP, titled NAMES, on November 1 via Swerp/Alcopop (UK). You can purchase a copy via Swerp's webstore. Stream the EP via JF's bandcamp.
All Johnny Foreigner tour dates and a couple of videos are below...

----
Johnny Foreigner - "Salt, Pepper, and Spinderella"

Johnny Foreigner - "Harriet, By Proxy" (Directed by Swerp's J Matthew Nix)

Johnny Foreigner -- 2012 Tour Dates
Nov. 6th - Glasslands Gallery, New York NY tickets with Motive and Rumours
Nov. 7th - Great Scott, Alston MA, tickets with Guillermo Sexo and Speedy Ortiz and Infinity Girl
Nov. 8th - Sierra Grill, Northampton MA, 10pm $3 with Pachangacha, Nervous Passenger and Speedy Ortiz
Nov. 9th - Binghampton University, Vestal NY, free entry, with Steve Labreque's Wild Ride
Nov. 10th - The Green House, Pittsburgh PA, with Nervous Passenger and Legs Like Treetrunks
Nov. 11th - 40 Walker Street, Athens OH, with Nervous Passenger
Nov. 12th - Rachaels Cafe, Bloomington IN, with Nervous Passenger
Nov. 13th - Milhouse, Kalamazoo, MI, with Nervous Passenger and Forget the Times
Nov. 14th - The Sound Cellar, Chesterton IN, with Nervous Passenger
Nov. 15th - Johnny Foreigner Vs Chicago, Subterranean with Waterhouse, My Dad and Nervous Passenger
Nov. 16th - The Sett at Union South, Madison WI, with Nervous Passenger
Nov. 17th - Johnny Foreigner Vs Swerp, Swerp Mansion, Chicago IL. with Nervous Passenger, Noumenon, and Scoundrel
Nov. 21st - Blackshire Pub, London ON with Elos Arma and More More
Nov. 22nd - TBA, Guelph ON with Elos Arma and Bowjia, $5 all ages
Nov. 23rd - TBA, Toronto with Elos Arma
Nov. 24th - TBA
Nov. 25th - Montreal TBA