keeping up with the Lollapalooza 2012 "#LOLLA" ads (which seem to be revealing the 2012 Lollapalooza lineup)
Lollapalooza 2011 (more by Grant MacAllister)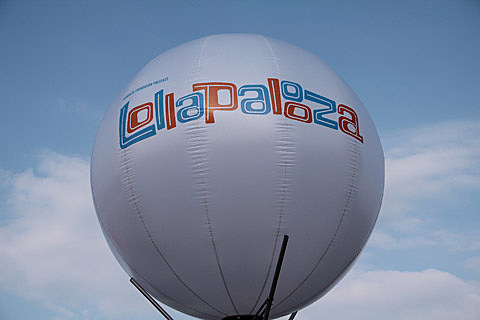 Especially if you're in Chicago, you may have started to notice "#LOLLA" ads, like this one (which references lyrics from Santigold's "L.E.S. Artistes")...
As CoS points out, across the web and CTA public transit system, there have been sightings of ads just like the above for Jack White, Sigur Ros(!), Justice, The Weeknd, Bloc Party, M83, Die Antwoord, Twin Shadow, The Shins, The Black Keys, The Big Pink, Wale, Washed Out, and Kimbra. Those are just some of the artists rumored to be playing the festival that takes place from August 3-5 in Grant Park.
What about reunited band of the moment At The Drive-In? Time will tell if we get them at Lolla, but meanwhile you can get your Omar Rodriguez-Lopez fix with Le Butcherettes, who visit Chicago for two shows in early-June. He's now a full-time member of that band.