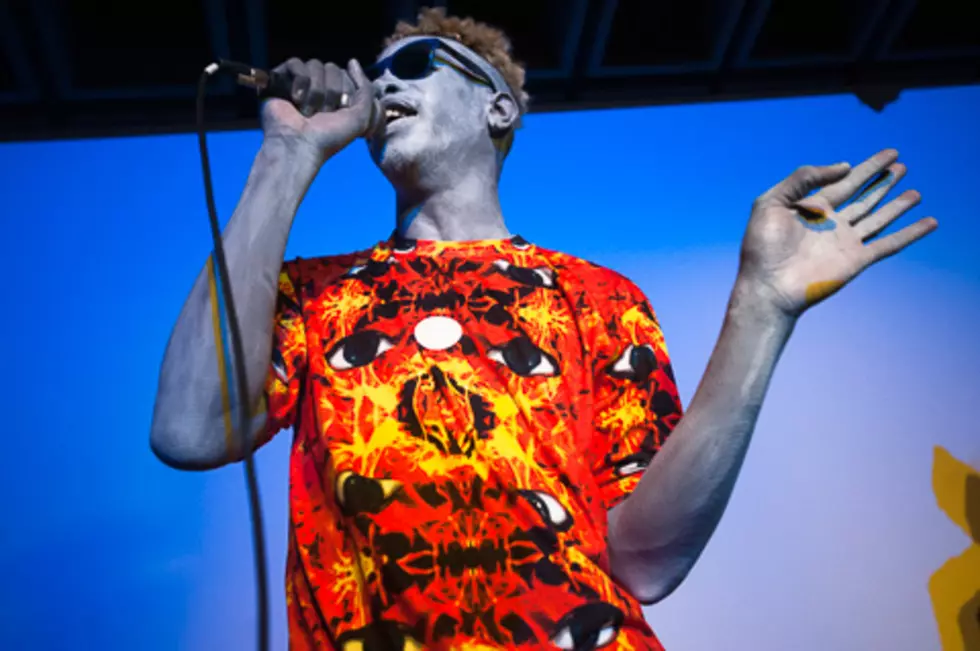 Le1f, Antwon & Lakutis teaming up for North American tour, playing the Empty Bottle
Le1f @ NYC's Whitney Museum in April (more by Ryan Muir)

Hip-hop oddity Le1f has joined forces with California rapper Antwon and fellow New Yorker Lakutis for a fall North American tour. That tour kicks off in late-September and will tag Chicago for a performance at the Empty Bottle on October 4. Tickets go on sale this Friday (8/9) at 10AM CST.
Le1f dropped his latest mixtape, Fly Zone, in January and if you dug last year's Dark York, this one should do it for you too. Take a listen to it at the bottom of this post.
All Le1f dates, a stream of Fly Zone, and videos from each MC are below...

Antwon - "3rd World Grrl"

Lakutis - "Too Ill For The Law"

Le1f -- 2013 Tour Dates
09/25/13 U Street Music Hall - Washington, DC *
09/26/13 Boot & Saddle - Philadelphia, PA *
09/27/13 Verboten - Brooklyn, NY *
09/28/13 Brighton Music Hall - Boston, MA *
10/03/13 7th St Entry - Minneapolis, MN *
10/04/13 Empty Bottle - Chicago, IL *
10/05/13 Celebrities Nightclub - Vancouver, BC *
10/06/13 Chop Suey - Seattle, WA *
10/08/13 Holocene - Portland, OR *
10/10/13 Mighty - San Francisco, CA ^
10/11/13 Los Globos - Los Angeles, CA ^
10/16/13 Holy Mountain - Austin, TX *
* w/ Antwon, Lakutis
^ w/ Lakutis