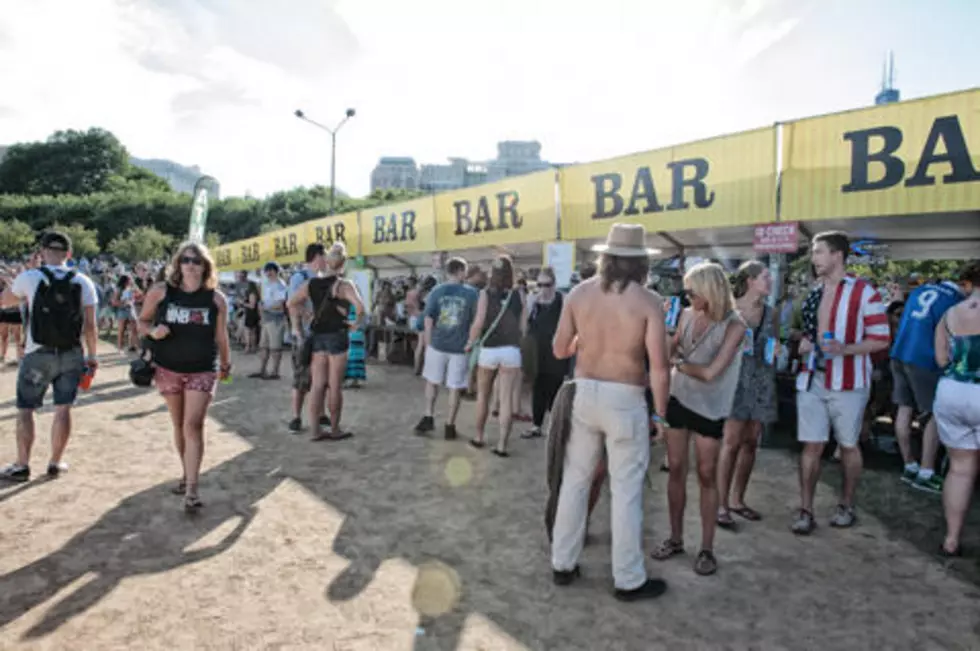 Lollapalooza introducing "cashless" system, reveals Chow Town 2014 lineup
Lollapalooza 2013 (more by Dana (distortion) Yavin)

Lollapalooza is rolling out a new initiative this week called Lolla Cashless, which claims to be the first effort from a major U.S. music festival to use radio frequency identification (or RFID)-enabled wristbands for payments. Leading up to the August event, the Chicago music festival will begin sending concertgoers bracelets that can be linked to credit card information for buying food and drinks.
Here's how it works: A small technology chip is embedded into the wristbands that concertgoers have to wear to enter Lollapalooza. Attendees have the option to enter their credit card information once a bracelet is registered online. All of the restaurant and drink vendors will have point-of-sale systems set up so that users can tap the bracelets against a technology-enabled pad and type in a PIN code to pay for items. The payment is then automatically applied to a credit or debit card. [Billboard]
Chicago festival Lollapalooza is introducing a new "cashless" system this year to allow festival-goers to pay for food, drinks and other goodies with a chip in their wristbands, becoming the first festival in the country to do so. The wristbands are already your ticket into the show, so this could be a remarkably hassle-free system.
As always, there will be plenty of ways for you to spend your wristband money. They've teamed up with Graham Elliot again to add still more food options to Chow Town. Making their first appearances are Stella Barra Pizzeria chef Jeff Mahin, County Barbecue chef Erick Williams, The Goddess and the Grocer, Jeni's Splendid Ice Creams, and Cheesie's (how was Cheesie's never there before?). The full lineup of eats and drinks can be found here. The festival is coming up on August 1-3 in Grant Park, giving you ample time to program your wristbands and make a food list. Both 3-day and single-day passes are sold out.