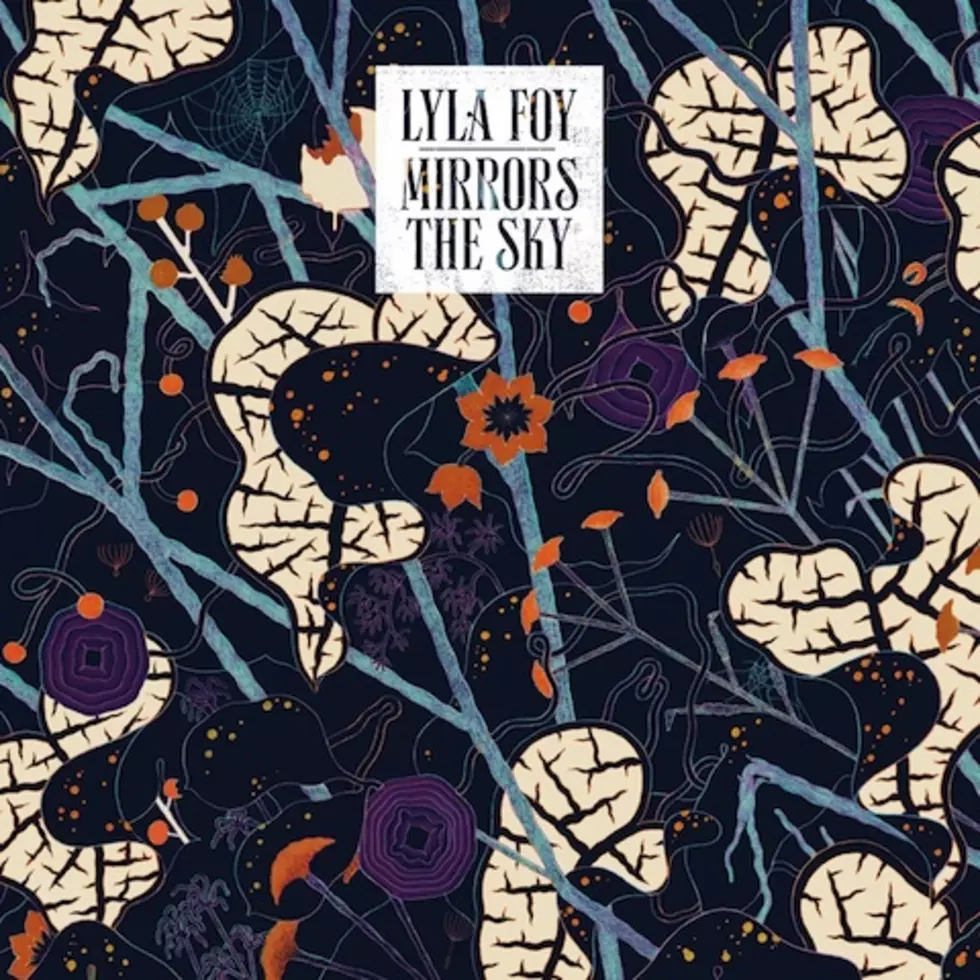 Lyla Foy shares new video, playing Schubas on spring US tour (dates, video)
London-based art pop songstress Lyla Foy--formerly known as WALL--welcomes her debut album, Mirrors the Sky, today (3/18) via Sub Pop Records. The LP is streaming via Spotify // Rdio, and she's also made a video for its catchy lead single "Feather Tongue" which you'll find at the bottom of this post.
Foy will be embarking on a US tour in support of Mirrors the Sky in April. That tour includes a show at Schubas on April 19 with Wake Owl. Tickets for the Chicago show are on sale now.
All Lyla Foy dates and that new video lie after the jump...

Lyla Foy - "Feather Tongue"

Lyla Foy -- 2014 Tour Dates
Mar. 17 - Bristol, UK - Louisiana
Mar. 18 - London, UK - Rough Trade
Mar. 19 - London, UK - Purcell Room, Southbank Center
Mar. 20 - Nottingham, UK - The Bodega Social
Mar. 21 - Glasgow, UK - Nice 'N' Sleazy
Mar. 23 - Manchester, UK - The Castle Hotel
Apr. 17 - Minneapolis, MN - 7th Street Entry
Apr. 19 - Chicago, IL - Schubas
Apr. 21 - Ann Arbor, MI - Ark
Apr. 22 - Columbus, OH - Basement
Apr. 23 - Pittsburgh, PA - Pittsburgh Winery
Apr. 24 - Brooklyn, NY - Rough Trade NYC
Apr. 25 - Boston, MA - Cafe 939
Apr. 26 - Philadelphia, PA - Milkboy
May 01 - Liverpool, UK - Sound City Festival @ Tea Leaf Shop
May 04 - Killkenny, IE- Killkenny Roots Festival @ Cleeres
May 05 - Killkenny, IE - Killkenny Roots Festival @ Pumphouse
May 09 - Brighton, UK - The Great Escape Festival @ Unitarian Church
May 11 - Cologne, DE - Studio 672
May 12 - Munchen, DE - Milla Club
May 13 - Milan, IT - Circolo Magnolia
May 15 - Hamburg, DE - Knust
May 16 - Berlin, DE - Berghain
May 28 - Paris, FR - Cafe de la Danse*
Jun. 03 - Amsterdam, NL - Bitterzoet*
Jul. 27 - North Yorkshire, UK - Deer Shed Festival