Mister Heavenly, Mr. Dream, & Camera played Subterranean (pics, video, setlist)
I'd have said the raucous crowd should have shut up, but everyone was so happy to be there, you couldn't help but to smile. Folks who were excited to watch each individual member of this band play and nothing could stop the yelling.
Now a three piece without Cera, Honus, Diamonds and Plummer reinforced our love for the songs we heard live in January. They seemed to be much tighter, while still having a hell of a lot of fun. They're nerdy enough without him anyway. May this band put out twenty LPs and continue on to do a warped Carnival senior-tour in 2050.
More pictures from the show and a video of Honus' encore intro, entitled "Heavy Tumbling," below...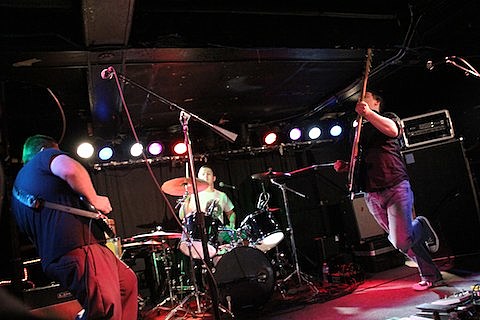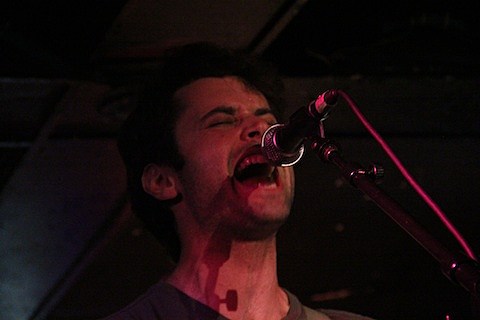 --
Mister Heavenly - "Heavy Tumbling"

--
Mister Heavenly - 11/13 Subterranean Setlist:
I Am A Hologram
Mister Heavenly
Hold My Hand
Harm You
Reggae Pie
Charlyne
Doom Wop
Look Good In Leather (Cody ChesnuTT cover)
Diddy Eyes
Your Girl
Bronx Sniper
Pineapple Girl
Wise Men
•••••••••••••••••••••••••••••••••••••••••••••••••••••••••••••••
Heavy Tumbling
Hybrid Moments (Misfits cover)
--