Mount Eerie played the Co-Prosperity Sphere with Cains and Abels & Angel Olsen (pics)
Mount Eerie at the Co-Prosperity Sphere on 9.22.2012

On Saturday (9/22) I had the pleasure of seeing Mount Eerie play with Angel Olsen and Cains & Abels at the Co-Prosperity Sphere in Bridgeport.
The show opened with the talented and beautiful Angel Olsen, whose 6-song set and powerful voice started things off nicely. She played a mix of older songs from Strange Cacti, including "Drunk and With Dreams," along with several cuts from her latest album Half Way Home. Olsen also played a new unreleased song called "Lights Out," and closed with the Half Way Home single "Acrobat." Up next were Chicago locals Cains & Abels, who played a lot of songs off their new album My Life Is Easy. Their upbeat guitars and clever lyrics got the crowd warmed up nicely for Mount Eerie. Mount Eerie played a rather dark set, performing songs from their two new LPs Ocean Roar, and Clear Moon. They hit the crowd with a massive wall of sound that completely filled the venue. At times, it was easy to get fully lost in the steady drone of their complicated and layered songs.
More pictures from the Saturday night show at the Co-Prosperity Sphere continue below...

----

Angel Olsen
Cains and Abels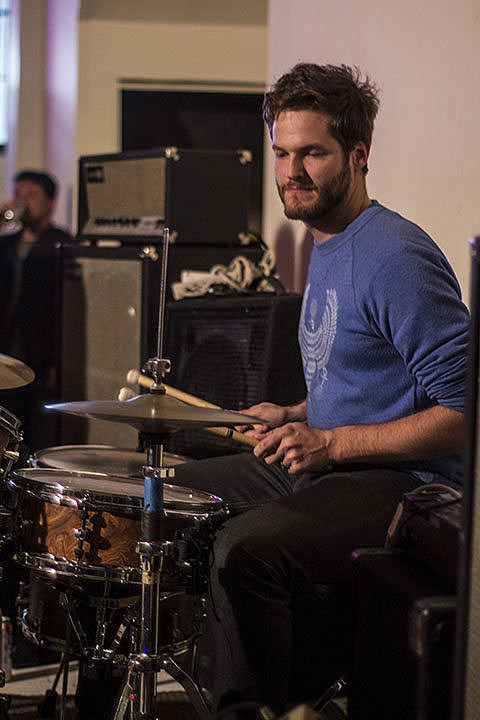 Mount Eerie