My Brightest Diamond & yMusic played Castle Clinton in NYC (pics), releasing new LP +++ playing Jay Pritzker
Shara Worden of My Brightest Diamond @ Castle Clinton in NYC on 7/7/2011

My Brightest Diamond (aka Shara Worden) is set to release her new LP All Things Will Unwind on October 18th via Asthmatic Kitty Records. The album will mark her third full-length release under the moniker, and features drummer Brian Wolfe, and yMusic. Together, they played All Things Will Unwind in its entirety at Castle Clinton in NYC on 7/7. You can view more of Amanda's pictures from the performance after the jump.
At the top of this post you can download the album's lead single, "Reaching Through to the Other Side."
Shara will do more or less the same thing in Chicago as NYC, when she plays the Jay Pritzker Pavilion on August 8th backed by the Chicago Youth Symphony Orchestras. The performance will be free to the public, not to mention a great way to kick off the week!
You'll find All Things Will Unwind's tracklisting, and cover art below..

My Brightest Diamond & yMusic @ Castle Clinton in NYC (7/7/2011)


yMusic


My Brightest Diamond


--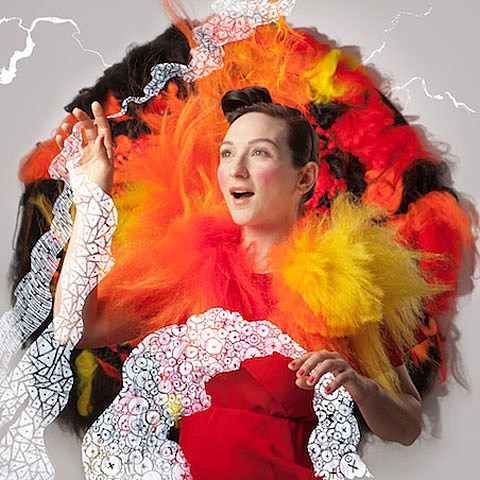 All Things Will Unwind Track List:
01. We Added It Up
02. Reaching Through to the Other Side
03. In the Beginning
04. Escape Routes
05. Be Brave
06. She Does Not Brave the War
07. Ding Dang
08. There's a Rat
09. High Low Middle
10. Everything Is in Line
11. I Have Never Loved Someone
--