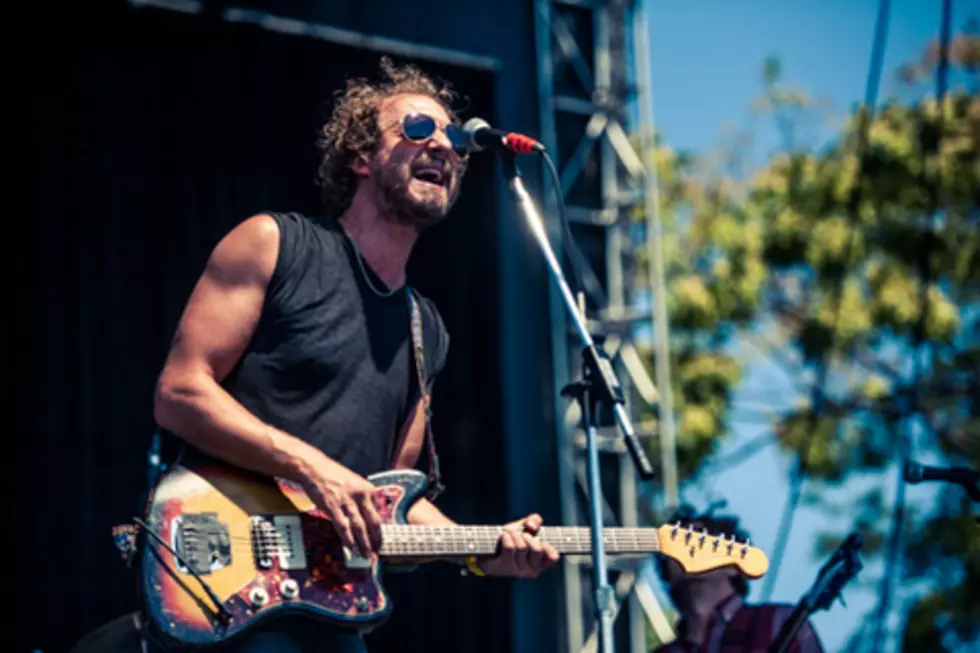 Phosphorescent have a new video, playing Metro on fall tour
FEI
Phosphorescent @ Pitchfork Festival 2013 (more by Cory Dewald)

Phosphorescent, who recently hit Chicago to play the 2013 Pitchfork Music Festival, will be touring North America again this fall. Matthew Houck and co. have a handful of European dates coming up and then will return stateside to begin their tour later this month. That tour includes a performance at Metro on September 20 and advance tickets are on sale now.
Phos. also have a new music video for "Ride On / Right On" from this year's great Muchacho. Check it out below, alongside their full 2013 tour schedule...

----
Phosphorescent - "Ride On / Right On"

Phosphorescent -- 2013 Tour Dates
08/09/13 Oslo, NO - Oya Festival
08/10/13 Gothenburg, SE - Way Out West
08/13/13 Helsinki, FI - Sans Parade
08/15/13 Hasselt, BE - Pukkelpop 2013
08/16/13 Brecon Beacons, UK - Green Man Festival
08/23/13 Simcoe, ON - Norfolk County Fairgrounds w/ Mumford & Sons
08/30/13 Troy, OH - Troy Memorial Stadium w/ Mumford & Sons
09/06/13 Guthrie, OK - Cottonwood Flats w/ Mumford & Sons
09/14/13 Detroit, MI - St. Jerome's Laneway Festival
09/15/13 Nashville, TN - 3rd & Lindsley
09/16/13 Carrboro, NC - Cats Cradle
09/17/13 Atlanta, GA - Terminal West
09/18/13 Birmingham, AL - Iron City
09/20/13 Chicago, IL - Metro
09/21/13 Columbia, MO - Roots 'N Blues 'N BBQ Festival
09/22/13 Denver, CO - Bluebird Theater
09/24/13 Boise, ID - Neurolux
09/25/13 Seattle, WA - Neptune
09/26/13 Portland, OR - Hawthorne Theater
09/28/13 San Francisco, CA - The Filmore
09/30/13 Pomona, CA - The Glass House
10/01/13 Los Angeles, CA - El Rey Theatre
10/04/13 Phoenix, AZ - The Crescent Ballroom
10/06/13 Austin, TX - Austin City Limits
11/04/13 Gateshead, UK - Sage Gateshead
11/05/13 Leeds, UK - Brudenell Social Club
11/07/13 Belfast, UK - Empire
11/08/13 Dublin, IE - Whelans
11/09/13 Liverpool, UK - Kazimier
11/10/13 Bristol, UK - Thekla
11/12/13 Cambridge, UK - Junction
11/14/13 Enchede, NL - Crossing Border
11/15/13 The Hague, NL - Crossing Border
11/16/13 Paris, FR - La Maroquinerie
11/17/13 Antwerp, BE - Crossing Border
11/19/13 The Hague, NL - Salumeria della Musica
11/20/13 Dudingen, CH - Bad Bonn
11/21/13 Zurich, CH - Rote Fabrik - Clubraum
11/23/13 Weissenhauser Strand, DE - Rolling Stone Weekender
11/24/13 Munster, DE - Gleis 22
11/26/13 London, UK - Shepherd's Bush Empire