Ra Ra Riot, Delicate Steve, & Yellow Ostrich @ Metro (pics)
On Friday (11/18), Ra Ra Riot came through Chicago with Delicate Steve and Yellow Ostrich, selling out the Wrigleyville main-stay Metro.
Chicago Tunes' Eric Hughes was in attendance..

Ra Ra Riot puts on a good show. They're as high energy as you'd expect from their records. This is especially true of their violinist [Rebecca Zeller], who bops around and around with a full head of hair as she jerkily slices her instrument with her bow. She was a real delight to watch.
I don't know the band personally, nor do I really know much about them as people. But the friend who accompanied me made a quick comment that there's something distinctly Christian to their sound, how uplifted it makes you feel, from the slant of its messages to what comes out of using violins and cellos full time.
Anyway, I had to agree with her. And if anything at all, Ra Ra Riot sure makes me feel real good. There's a real power to their material.
More pictures from their show at Metro and the setlist below..

--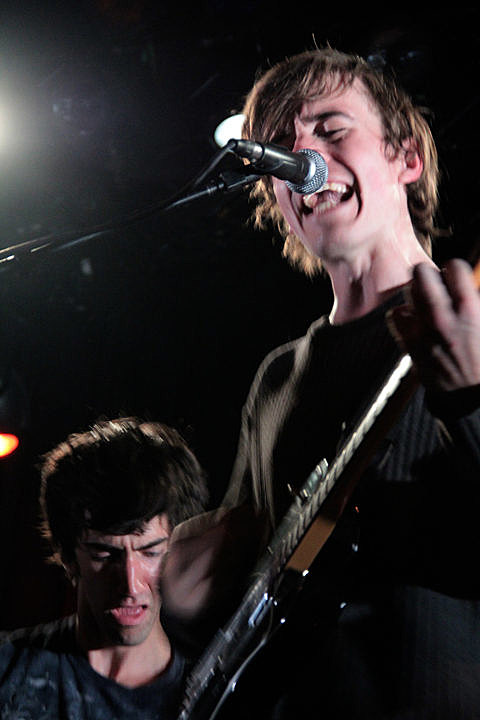 --
Ra Ra Riot - 11/18 Metro Setlist:
Too Too Too Fast
St. Peter's Day Festival
Too Dramatic
Oh, La
Do You Remember
Kansai
Winter '05
You and I Know
Can You Tell
Foolish
Saccharin and the War
Shadowcasting
Run My Mouth
Boy
••••••••••••••••••••••••••••••••••
The Orchard
Each Year
Dying Is Fine
--