Scott Kelly played Empty Bottle with Bruce Lamont, Winters in Osaka and Che Arthur (pics & video)
Scott Kelly & Bruce Lamont

Scott Kelly headlined a rare show at Empty Bottle in Chicago on 1/4, one-off for the Neurosis frontman. He was joined by eclectic support that was Bruce Lamont, Winters in Osaka, and Che Arthur. The show was FREE with RSVP and featured a collaboration between Scott Kelly & Bruce Lamont on the Neil Young favorite "Cortez The Killer". Video of that performance is below with more pictures from the show.
Scott Kelly will spend the rest of January off and head out soon thereafter for a string of dates that will include the US as well as Down Under. Tour dates are available at BrooklynVegan.
More pictures from Empty Bottle are below.

--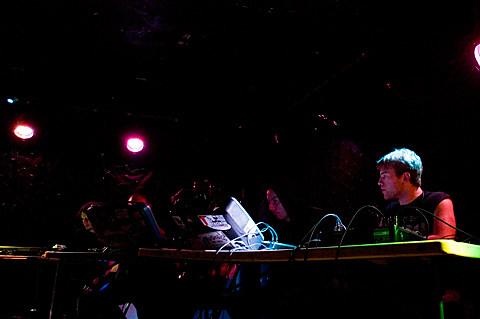 Scott Kelly & Bruce Lamont - "Cortez The Killer"