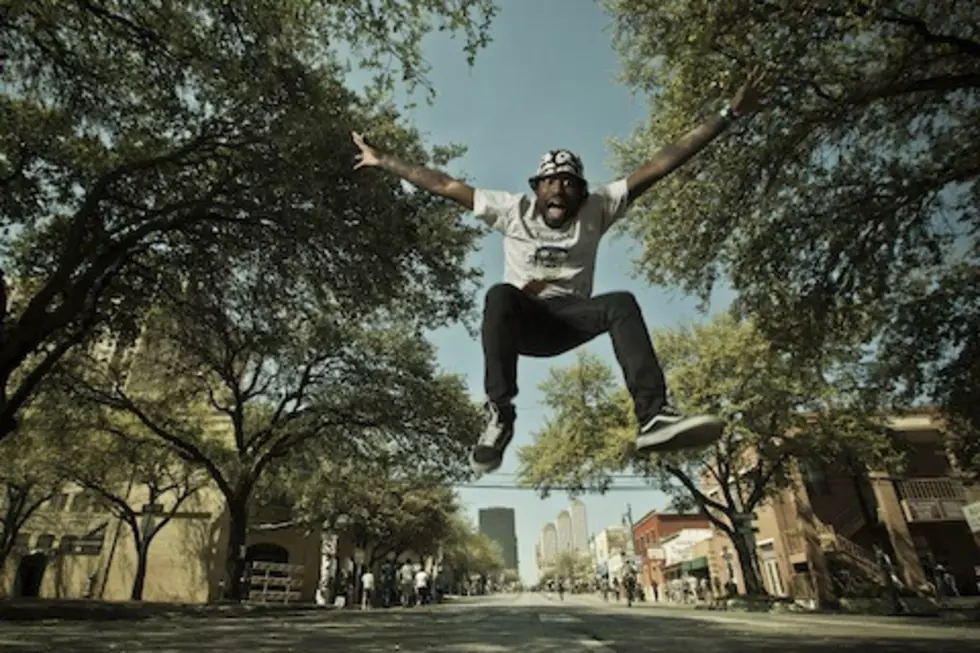 ShowYouSuck playing Double Door w/ theWHOevers
Chicago rapper ShowYouSuck has had a busy 2013 so far. He polished off his three-part One Man Pizza Party mixtape series with the 26-track Rest In Pizza, performed at SXSW in Austin, TX, and has played many hometown shows. He's got another Chicago show scheduled for later this month, on May 17 at Double Door with theWHOevers, Que Billah, Shayna Love, Kidd Tha Chicagoan, FM Supreme, Jay 2 "The Kidd Classic", Cadillac Duke, and Robbie B the Name. Tickets go on sale this Saturday (5/4) at noon CST.
ShowYou's newest song is called "Rap Game Karate," and appeared on the AEMMP Records' compilation The Prerequisite. On the track, he flows nicely over an unconventional beat and drops one of the funniest lines I have ever heard in hip hop: "Welcome to my dojo, take your shoes off." Take a listen to the track at the bottom of this post.
All known ShowYouSuck tour dates and a stream of "Rap Game Karate" are below...

ShowYouSuck -- 2013 Tour Dates
5/03 Knitting Factory Brooklyn, NY
5/04 Paper Box Brooklyn, NY
5/17 Double Door Chicago, IL