Spoon & EMA played The Chicago Theatre (pics, setlist, video)
Spoon / EMA at The Chicago Theatre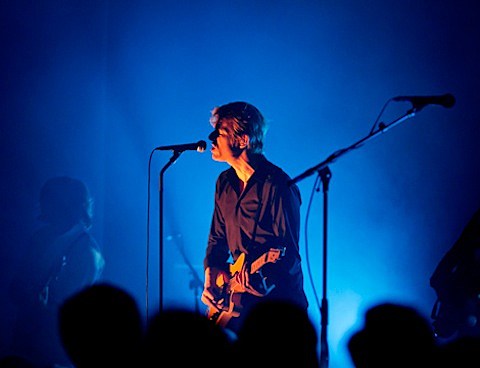 The Spoon that played the Chicago Theatre Tuesday night (a month and a half after a rousing Lollapalooza set) is a band that has found a new sweet spot. Its recently released album, "They Want My Soul," pushes the trajectory forward and upward with heightened crunch and, yes, soul, while in concert the band is clicking on more cylinders than ever.
The most notable change is the addition of Alex Fischel, who played mostly keyboards with Divine Fits but is Daniel's primary guitar foil here, even as he adds painterly keyboards to some songs. The floppy-haired Fischel doesn't merely turn a four-piece unit into a five-piece; he pushes the frontman, who shoots him happy looks in return, and propels the music, whether through the driving intro of the set-opening "Knock Knock Knock" or the delicate, high keyboard runs that he and keyboardist/guitarist Eric Harvey traded on a mesmerizing "Inside Out" or the way that Fischel's and Daniel's electric guitars tangled as if in a barbed wire fight on "The Beast and Dragon, Adored."
[Mark Caro -- Chicago Tribune]
Austin's revitalized and new album-toting Spoon tagged Chicago last night (9/16) for a big show at The Chicago Theatre as part of their tour with EMA. They played most of They Want My Soul, as well as a good portion of 2007's Ga Ga Ga Ga Ga and a mix of songs from their back catalog with some interesting panel-aided back lighting. Pictures, video footage of "The Ghost of You Lingers," and Spoon's full Chicago Theatre setlist are in this post.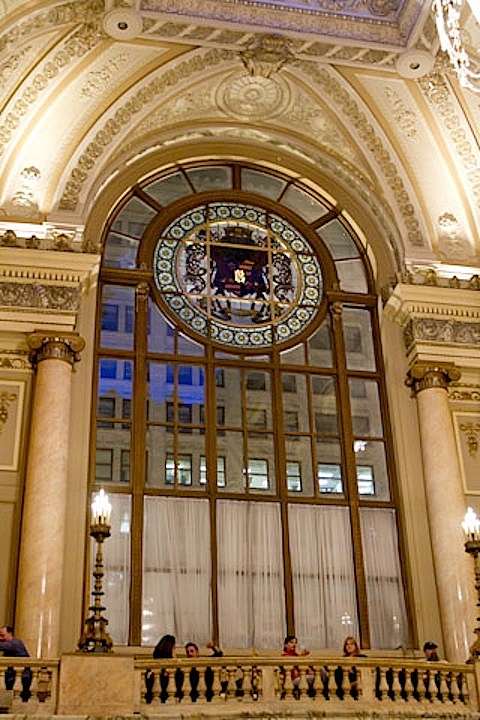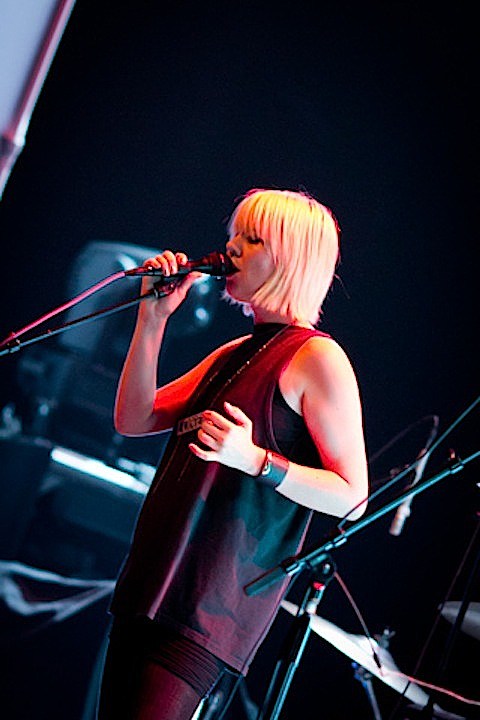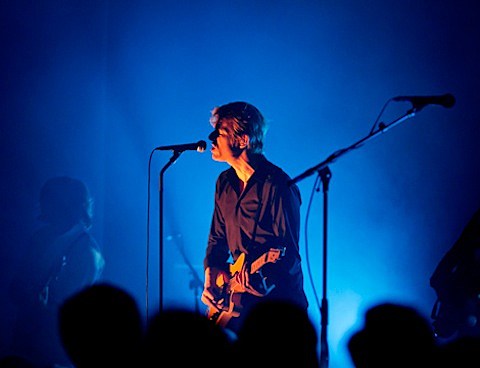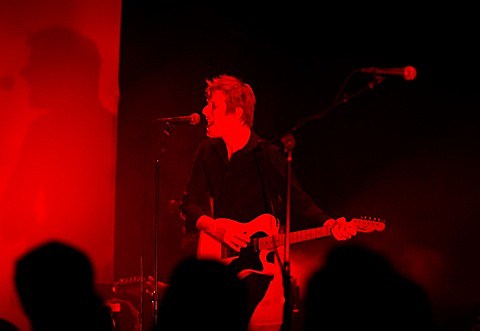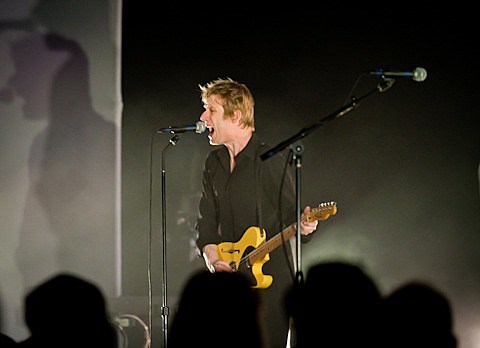 Spoon - "The Ghost of You Lingers" at Chicago Theatre

Spoon -- 9/16 Chicago Theatre Setlist:
Knock Knock Knock
Rent I Pay
The Beast and Dragon, Adored
Don't You Evah
Small Stakes
Who Makes Your Money
Do You
Don't Make Me a Target
The Ghost of You Lingers
New York Kiss
Inside Out
Rhthm & Soul
I Just Don't Understand
I Summon You
I Turn My Camera On
Rainy Taxi
Got Nuffin
Black Like Me
••••••••••••••••••
You Got Yr. Cherry Bomb
Was It You?
Outlier
The Way We Get By
The Underdog