Strand of Oaks, Kevin Morby & Adia Victoria played a TNK show at Lincoln Hall (pics, setlist, video)
Strand of Oaks / Kevin Morby at Lincoln Hall

Tomorrow Never Knows 2015 finished off this past weekend with shows at Lincoln Hall, Schubas, the Metro, The Anthenaeum Theater, and the Hideout. We opted to catch Strand of Oaks' Lincoln Hall gig on Saturday night (1/17) with support from former Woods bassist turned solo artist Kevin Morby and Nashville-via-South Carolina dark Americana chanteuse Adia Victoria. Strand of Oaks delivered nearly all of 2014's great HEAL, as well as a few older tunes and a blistering cover of The Replacements classic "Alex Chilton". A full set of pictures, video footage of the HEAL cut "JM," and Strand of Oaks' complete setlist are in this post.
We've also got coverage of Protomartyr's TNK show, which you can check out HERE. Which TNK 2015 shows did you attend?
More pictures from the 1/17 show, some video footage, and Strand of Oaks' setlist lie after the jump...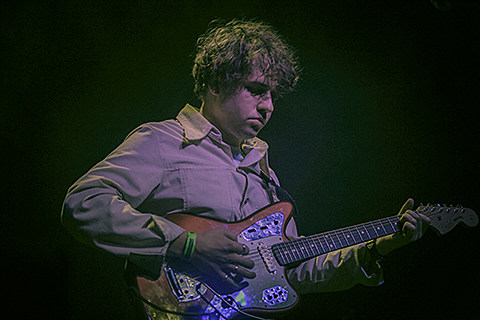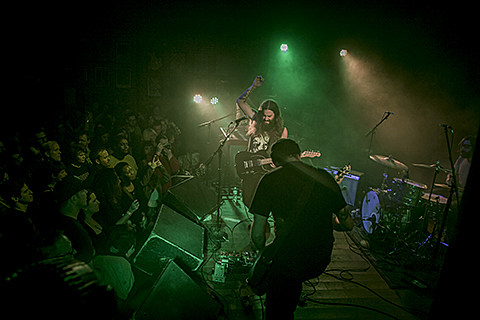 Strand of Oaks - "JM" at Lincoln Hall

Strand of Oaks -- 1/27 Lincoln Hall Setlist:
HEAL
Same Emotions
Last to Swim
Goshen '97
For Me
JM
Diamond Drill
Woke Up To The Light
Shut In
Plymouth
Sterling
Wait For Love
••••••••••••••••••
Alex Chilton (The Replacements cover)