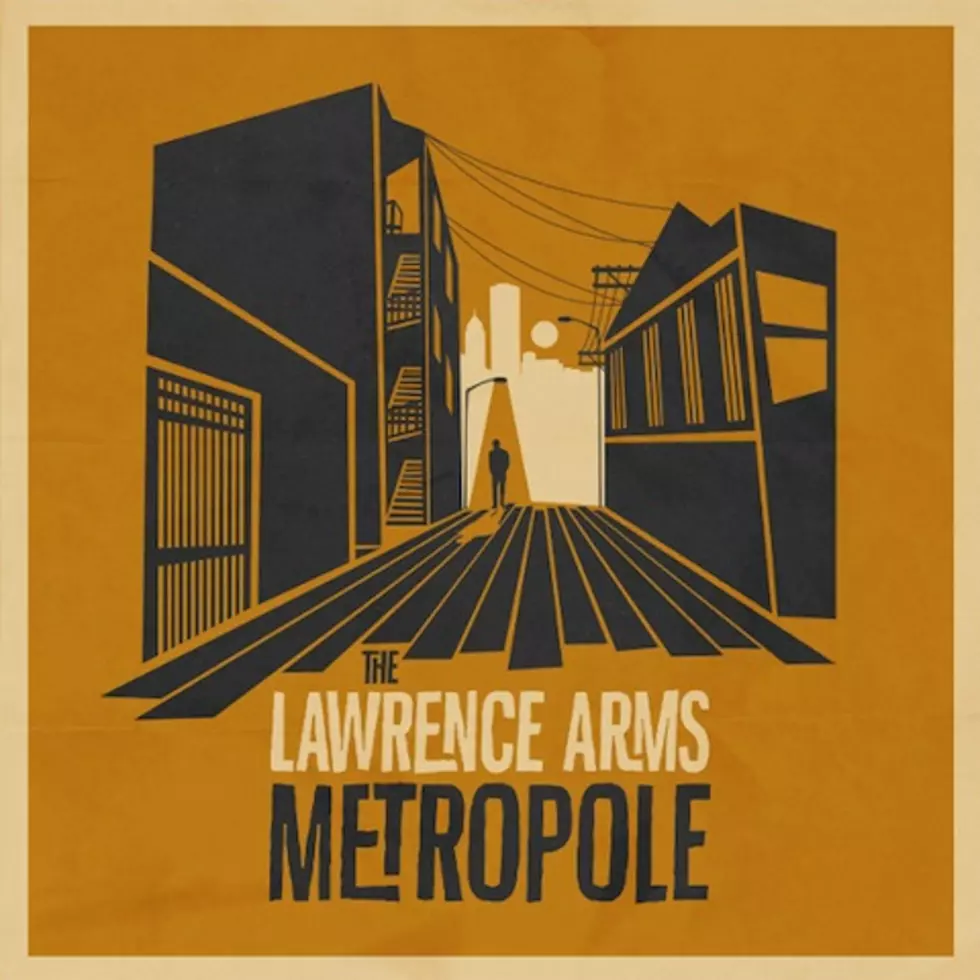 The Lawrence Arms streaming 'Metropole' (listen here); Brendan Kelly playing an in-store at Reckless Records
The Lawrence Arms are gearing up for the release of Metropole, their first LP since 2006's Oh! Calcutta!, which is due out next week via Epitaph. Despite the time off, the album is just as power as older material and you can see for yourself by giving it a spin at the bottom of this post.
Before TLA embark on a U.S. tour next month (no Chicago, but did you catch their hometown show on New Year's Eve?), bassist/vocalist Brendan Kelly will be playing an acoustic in-store at Reckless Records' Wicker Park shop (which will eventually be moving) on January 28. The show starts at 6PM and he'll also be signing copies of their new LP.
A complete stream of The Lawrence Arms' Metropole can be found below...

----
The Lawrence Arms -- Metropole (via A.V. Club)

The Lawrence Arms -- 2014 Tour Dates
Jan 28 Chicago, IL - Reckless Records / Wicker Park (Brendan Kelly acoustic)
Feb 14 Scottsdale, AZ - Pub Rock Live
Feb 15 San Diego, CA - Casbah
Feb 16 Los Angeles, CA - El Rey
Feb 17 San Francisco, CA - Bottom of the Hill
Feb 18 San Francisco, CA - Bottom of the Hill
Feb 20 Seattle, WA - El Corazon
Feb 21 Portland, OR - Hawthorne Theater
Feb 22 Denver, CO - Summit Music Hall
Mar 03 Cambridge, MA - The Sinclair
Mar 04 Pawtucket, RI - The Met
Mar 05 New York, NY - Gramercy Theatre
Mar 06 Philadelphia, PA - Theatre of the Living Arts
Mar 07 Asbury Park, NJ - Asbury Lanes
Mar 08 Baltimore, MD - Baltimore Soundstage