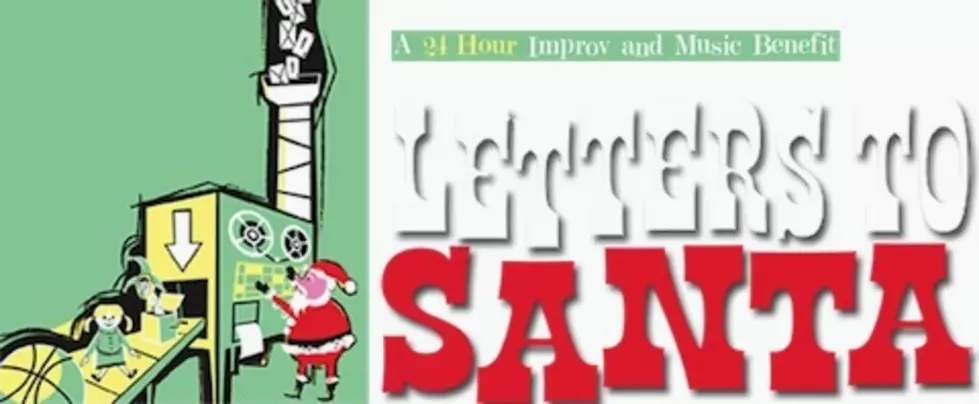 The Mountain Goats, Bonnie 'Prince' Billy, Danielson, & more @ The Second City's Letters to Santa Benefit
The Second City are hosting 24-hours of music and improv from the evening of Tuesday, December 6th through the evening of December 7th.

For a decade, The Second City has enlisted Chicago's best improvisers and their musical counterparts to create twenty-four consecutive hours of the best improvised live art you will see in the city. This unique event raises money and gives hope to disenfranchised Chicago families on Christmas day. This year's improvisation will be spearheaded by Second City alums TJ Jagadowski, Tim Baltz and Brendan Jennings.
Improvisational games, scenes and songs inspired by sleep deprivation will accompany performances by the following musical acts:
07:30pm - Jeff Tweedy - live from Minneapolis auctioning a private show
09:30pm - Nina Nastasia
Midnight - The Mountain Goats
03:00am - Jeff Parker
05:00am - Bonnie 'Prince' Billy
09:00am - Danielson
11:00am - Nora O'Connor
01:00pm - Robbie Fulks
03:00pm - Helen Money
05:00pm - The Blisters
Tickets to the all ages event will go for $20 each, and be available only at the door on December 6th from 6PM on.
You can also live stream the event, for a suggested PayPal donation of $20. All proceeds will go to Chicago families in need.