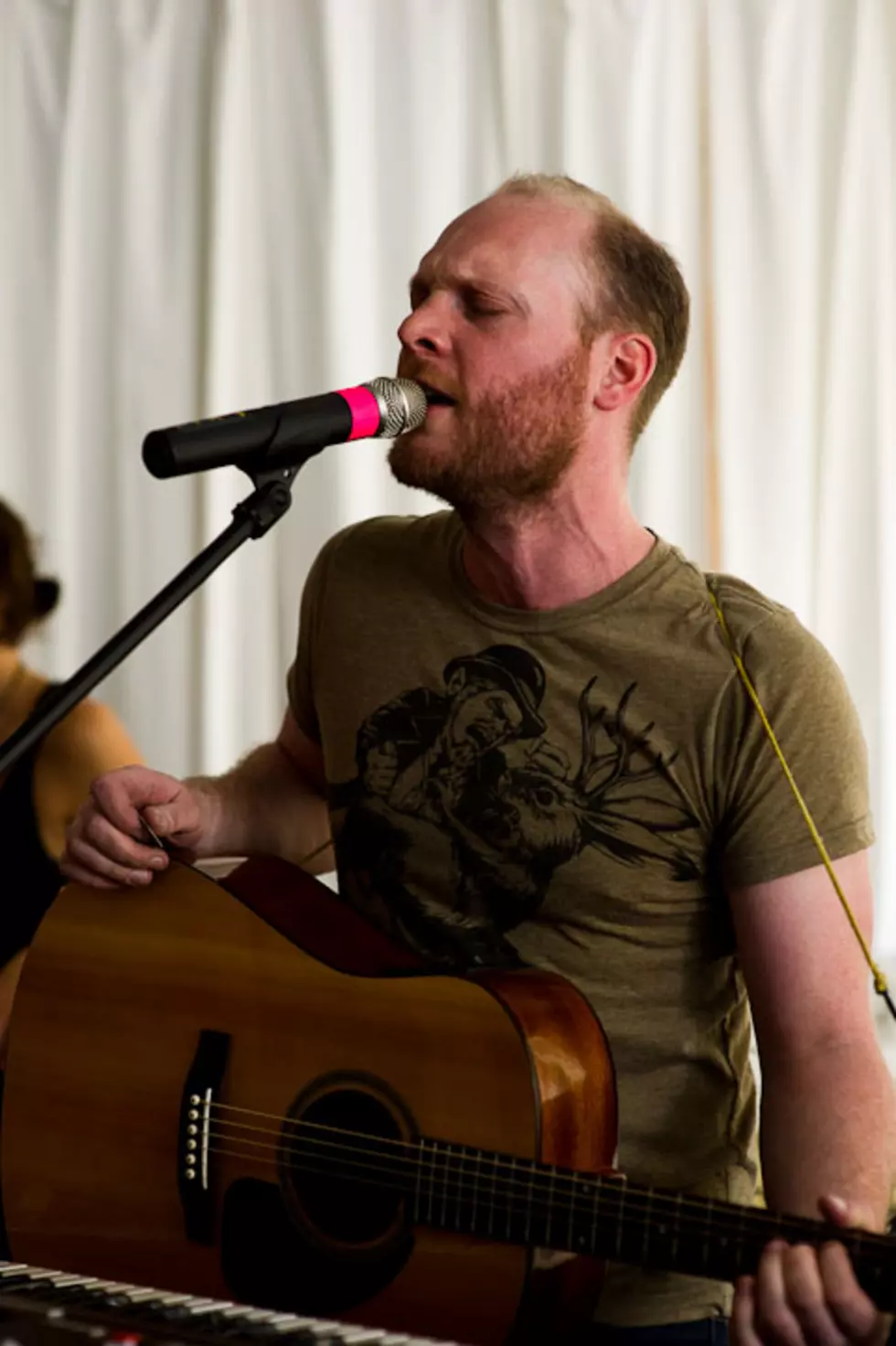 The Rural Alberta Advantage touring w/ Dan Mangan, playing Schubas (dates)
Timothy S. Griffin
The Rural Alberta Advantage @ Swan Dive (BV-SXSW 2011) (more by Tim Griffin)

The Rural Alberta Advantage have a few upcoming shows in Canada and have also announced that they'll be touring with fellow Canadian Dan Mangan in October. That tour begins in late-October and visits the U.S. for just two shows at the very end of the month. One of those two is a performance at Chicago's Schubas on October 29. Tickets go on sale this Friday (7/20) at noon CST.
RAA's most recent album, Departing, hit stores in March of 2011 via Saddle Creek. Check out a music video for the album track "Tornado '87" at the bottom of this post. Dan Mangan's latest effort, Oh Fortune, came out in September of 2011 via Arts & Crafts. You can stream the album in its entirety via his website.
Mangan also has a number of tour dates before he meets up with RAA in October. You'll find a full list of them below.
All RAA/Dan Mangan dates and the video for RAA's "Tornado '87" are below...

--
The Rural Alberta Advantage - "Tornado '87"

--
THE RURAL ALBERTA ADVANTAGE - 2012 TOUR DATES
July 28 - Calgary, AB - Calgary Folk Festival
August 26 - Squamish, BC - Squamish Festival
October 24 - Kingston, ON - Sydenham United Church *
October 25 - Toronto, ON - Danforth Music Hall *
October 27 - London, ON - London Music Hall *
October 29 - Chicago, IL - Schubas *
October 30 - Minneapolis, MN - 7th Street Entry *
November 01 - Winnipeg, MB - Burton Cummings *
November 02 - Regina, SK - Knox Met *
November 03 - Saskatoon, SK - Odeon *
November 05 - Edmonton, AB - Winspear *
November 07 - Nelson, BC - Live at the Royal *
November 08 - Kelowna, BC - Kelowna Community Theatre *
November 09 - Vancouver, BC - Queen Elizabeth Theatre *
* w/ Dan Mangan
--
DAN MANGAN - ADDITIONAL 2012 TOUR DATES
07/27 Calgary, AB | Calgary Folk Festival
08/05 Montreal, QC | Osheaga Music and Arts Festival
08/07 Stuttgart, GE | Schoken
08/08 Sibnik, CR | Terraneo Festival
08/10 Rees, GE | Haldern Festiva
08/11 Bad Windsheim, GE | Weinturm Openair
08/12 Dudingen, CH | Bad Bonn
08/13 Zurich, CH | El Lokal
08/14 Berlin, DE | Heimathafen
08/17 Leicester, UK | Summer Sundae
08/19 Groningen, NE | Noorderzon Festival
09/09 Ottawa, ON | Ottawa Folk Festival
09/13-16 Victoria, BC | Rifflandia Festival
10/19 Halifax, NS | Rebecca Cohn w/ Symphony Nova Scotia
10/21 St. John's, NL | Gower Street United
--