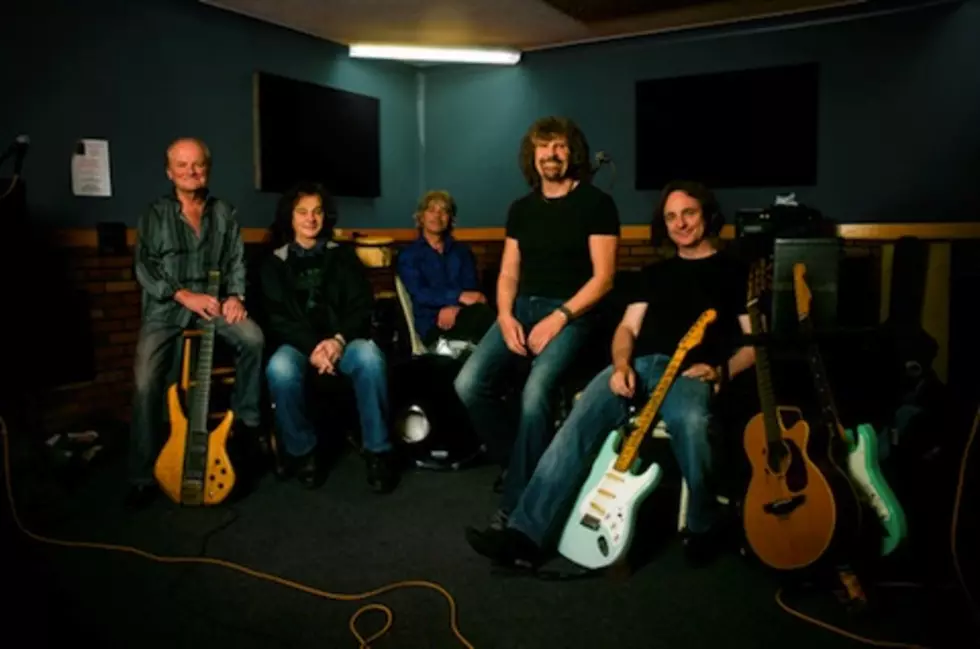 The Zombies playing Mayne Stage on summer U.S. tour
English psychedelic pop heavyweights The Zombies have announced that aside from a large UK tour in May, they'll also hit the U.S. for a string of dates in June. That U.S. tour includes a performance at Mayne Stage on June 25. Tickets for the Chicago show go on sale this Friday (4/26) at 10AM CST. All dates can be found at the bottom of this post.
All Zombies tour dates and video footage of their full performance at KEXP-SXSW are below...

----
The Zombies Live on KEXP - SXSW 2013

The Zombies -- 2013 Tour Dates
May 1st 2013 Southend - Palace Theatre, UK
May 2nd 2013 Swindon - Wyvern Theatre, UK
May 3rd 2013 Cornwall - Truro Hall, UK
May 4th 2013 Selsey - Embassy Theatre, UK
May 5th 2013 Burnley - Burnley Blues Festival, UK
May 8th 2013 Birmingham - The Jam House, UK
May 10th 2013 Norwich - Open, UK
May 11th 2013 Worcester - Huntingdon Halls, UK
May 12th 2013 Leeds - City Varieties Music Hall, UK
May 14th 2013 Edinburgh - Queens Hall, UK
May 15th 2013 Dunfermline, Fife - Carnegie Hall, UK
May 16th 2013 Stranraer Ryan - Centre, UK
May 17th 2013 Gateshead - The Sage, UK
May 19th 2013 New Brighton - Floral Pavilion Theatre, UK
May 20th 2013 Manchester - The Lowry, UK
May 24th 2013 Margate - Royal Theatre, UK
May 25th 2013 Basingstoke - The Anvil, UK
May 26th 2013 St Albans - Alban Arena, UK
May 28th 2013 Sevenoaks - Stag Theatre, UK
May 29th 2013 Pontypridd - Muni Arts Centre, UK
May 30th 2013 Guildford - G Live, UK
May 31st 2013 Wimborne - Tivoli Theatre, UK
June 1st 2013 London - IndigO2 at The O2, UK
June 8th 2013 Amsterdam - Paradiso, Netherlands
June 13th 2013 Englewood, NJ - Bergen Performing Arts Center, US
June 14th 2013 Uncasville, CT - Mohegan Sun, US
June 15th 2013 New York, NY - Central Park Summerstage, US *
June 16th 2013 Rockville, MD - Parilla Center for the Performing Arts, US
June 17th 2013 Annapolis, MD - Rams Head On Stage, US
June 20th 2013 Jim Thorpe, PA - Penn's Peak, US
June 22nd 2013 Uniontown, PA - State Theatre, US
June 23rd 2013 Buffalo, NY - The Tralf Music Hall, US
June 25th 2013 Chicago, IL - Mayne Stage, US
July 3rd 2013 North Truro, MA - Payoment Performing Arts Center, US
July 5th 2013 Hamden, CT - Hamden Summer Concert Series, US
* - w/ Django Django, Adam Green & Binki Shapiro