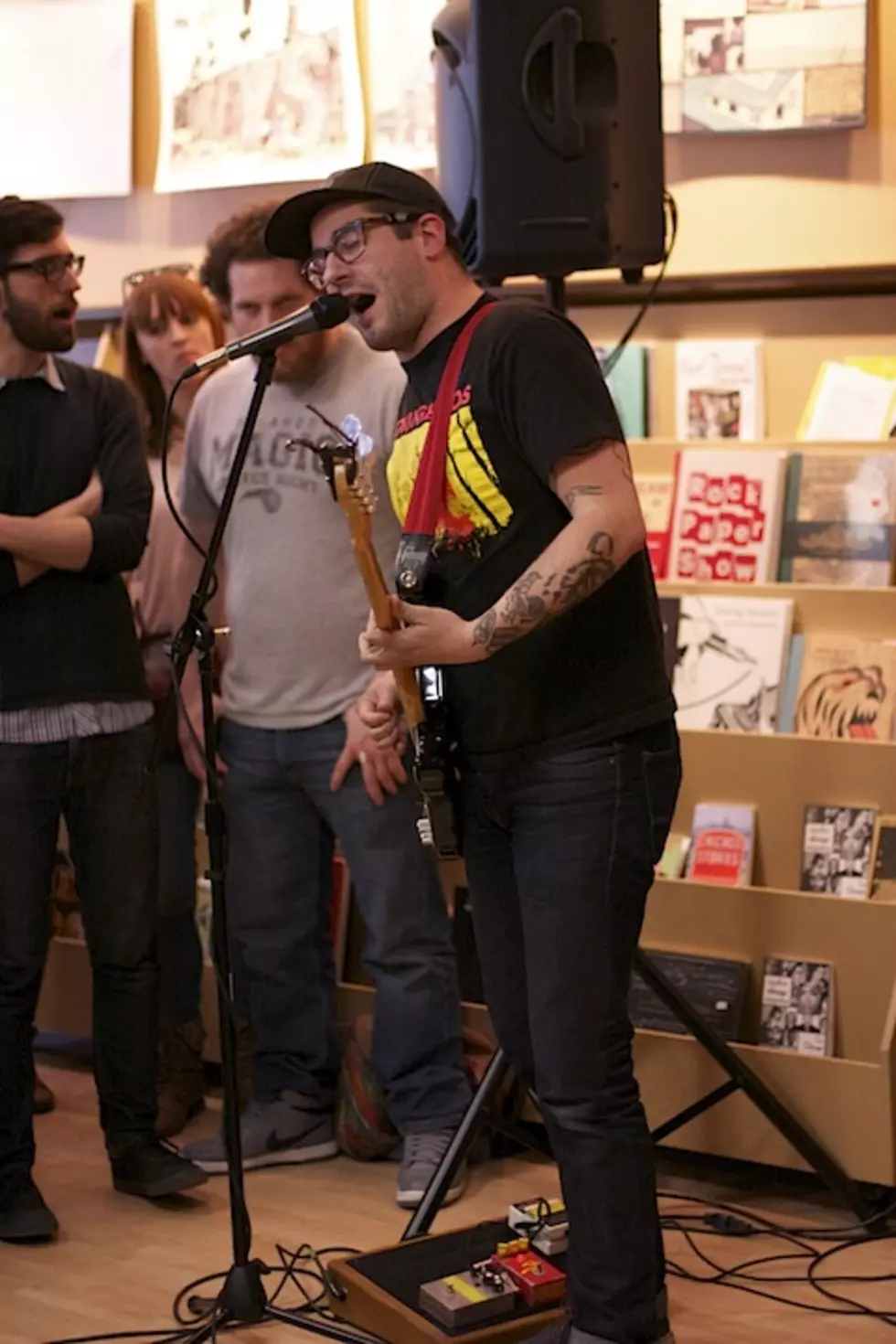 Their / They're / There, Meat Wave, Minor Characters & more played Saki on Record Store Day 2014 (pics)
Their / They're / There || Minor Characters at Saki Records on 04.19.2014

The seventh annual worldwide Record Store Day went down this Saturday (4/19). There was quite a bit happening in Chicago to celebrate independent stores, including the BV Chicago-presented in-store marathon at Saki Records in Logan Square. After the morning rush for exclusive releases, we kicked things off with Wedding Dress at 1PM and finished the day with a packed-to-the-gills store for Their / They're / There at 6PM. Minor Characters, Landmarks, Meat Wave, and Negative Scanner all graced the stage from 2-6PM, with a rotating cast of DJs spinning between sets. Pictures from Record Store Day at Saki are in this post.
Special thanks to all who made the in-store marathon possible: everyone at Saki Records, all the bands, Aaron Dexter, Nick Rouley, Parker Langvardt, Milos Markicevic, Revolution Brewing, Gaslight Coffee Roasters, YOU, and last but certainly not least Chris Hefner for designing our awesome RSD poster -- you can now grab a Saki t-shirt featuring Chris' design.
More pictures from the RSD in-stores at Saki lie after the jump...