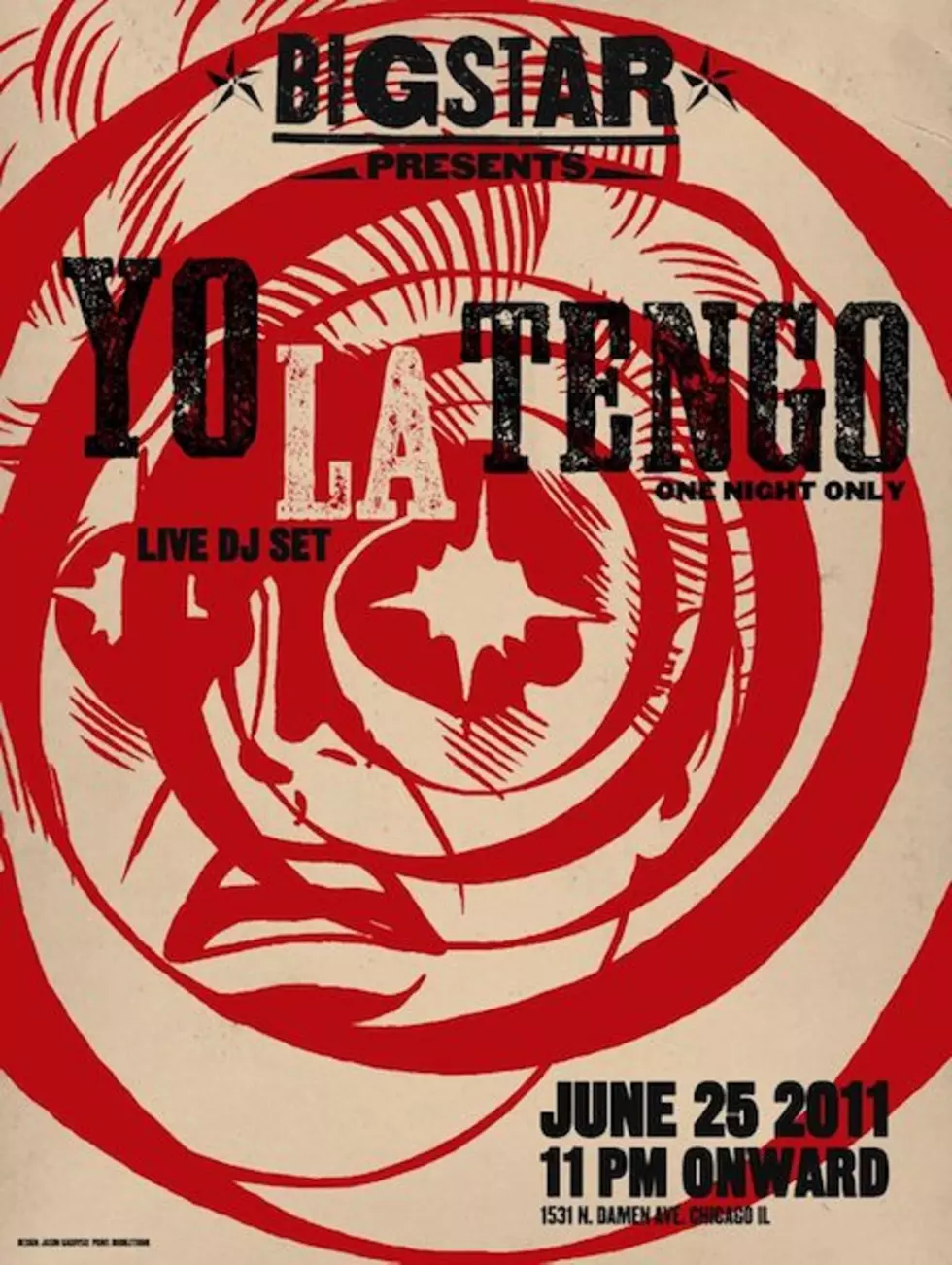 This Weekend in Yo La Tengo
Now they've added a FREE; 11PM DJ Set TONIGHT at Big Star (1531 N. Damen Ave.). Don't miss their set tonight, and certainly stick around for the DJ Set as it's right around the corner.
Their Subterranean gig has been billed as: An Evening with Yo La Tengo. With all of the hype and events surrounding Green Music Fest; there's no telling what's in store.
Tonight's DJ Flyer is at the top of this post.