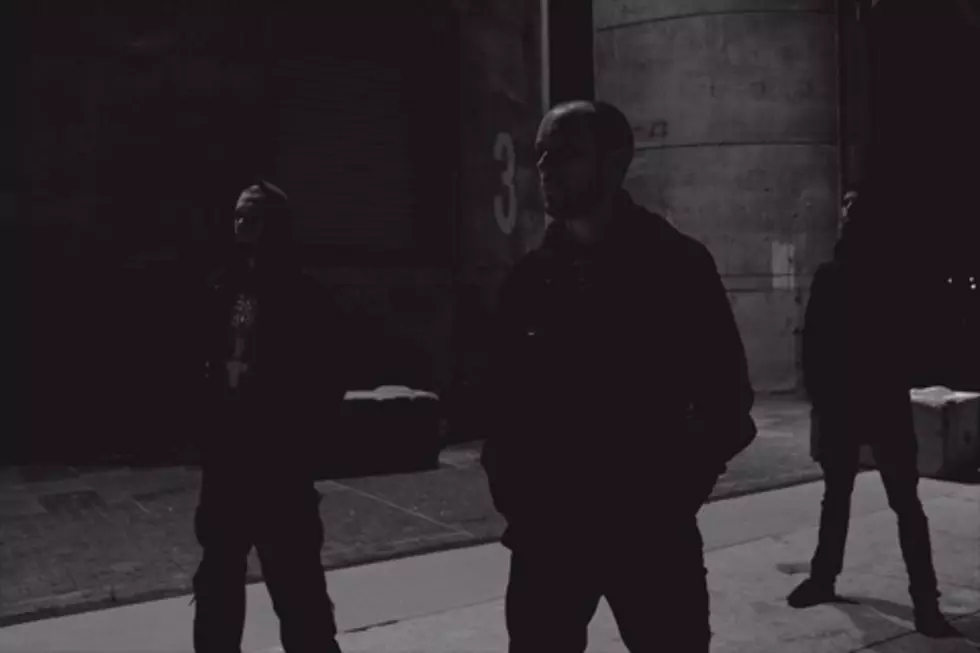 Ulcerate playing Cobra Lounge on spring tour w/ Inter Arma
New Zealand's Ulcerate have been carving out a unique spot for themselves---somewhere between pulverizing technical death metal and sweeping post-metal---for over a decade now. Sure, it's an unorthodox thing to be, but more power to 'em for it. The genre-crushing outfit welcomed their most recent album, Vermis, in the fall of last year via new home Relapse Records. It's a beast of an LP and you'll find a complete stream of it at the bottom of this post.
It's been a couple of years since Ulcerate last toured North America, and we're happy to tell you they've just announced a month-long run leading up to Maryland Deathfest 2014. Main support on a majority of their dates will come from road warriors Inter Arma, including their Chicago show at Cobra Lounge on May 16. Ticketing information is forthcoming, but check CL's calendar for updates.
All Ulcerate dates and a stream of Vermis lie after the jump...

Ulcerate -- 2014 Tour Dates
5/01/2014 Complex - Los Angeles, CA
5/02/2014 Elbo Room - San Francisco, CA
5/03/2014 Tonic Lounge - Portland, OR
5/04/2014 The Highline - Seattle, WA
5/06/2014 Starlight Lounge - Sacramento, CA
5/09/2014 Boot & Saddle - Philadelphia, PA w/ Inter Arma
5/10/2014 Saint Vitus Bar - Brooklyn, NY w/ Inter Arma
5/11/2014 Middle East Upstairs - Boston, MA w/ Inter Arma
5/12/2014 Les Katacombes - Montreal, QC w/ Inter Arma
5/13/2014 Le Petit Théâtre du Vieux Noranda - Rouyn-Noranda, QC w/ Inter Arma
5/14/5012 Comfort Zone - Toronto, ON w/ Inter Arma
5/15/2014 Corktown Tavern - Detroit, MI w/ Inter Arma
5/16/2014 Cobra Lounge - Chicago, IL w/ Inter Arma
5/17/2014 Brass Rail - Fort Wayne, IN w/ Inter Arma
5/18/2014 Carabar - Columbus, OH w/ Inter Arma
5/19/2014 The Shop - Pittsburgh, PA w/ Inter Arma
5/20/2014 Strange Matter - Richmond, VA w/ Inter Arma
5/21/2014 Empire - Springfield, VA w/ Inter Arma
5/25/2014 Maryland Deathfest - Baltimore, MD