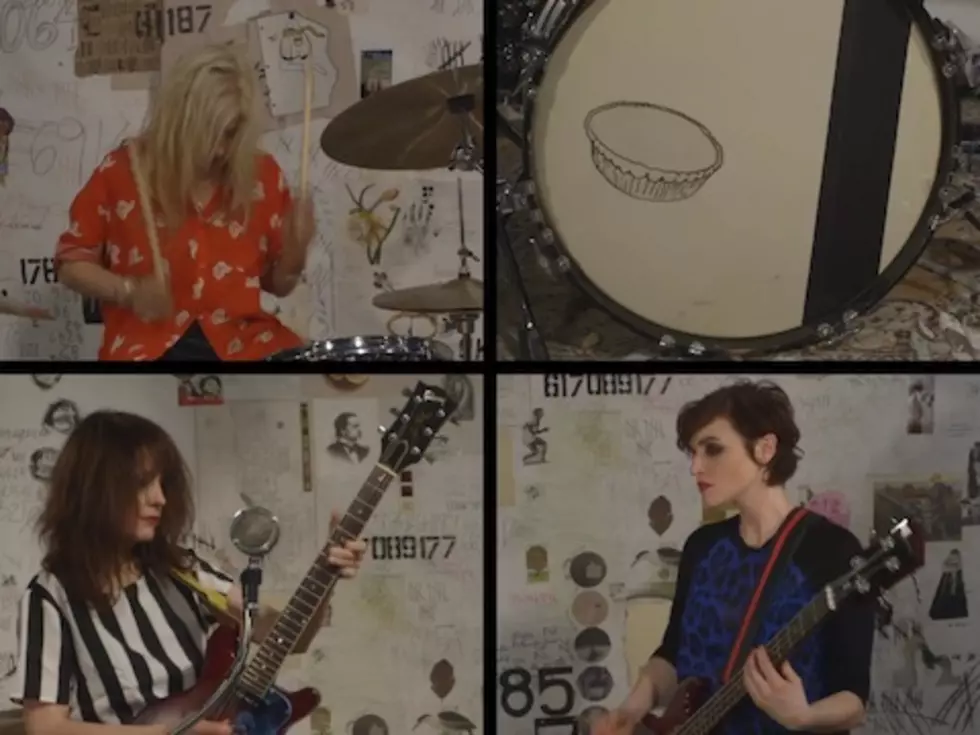 watch Ex Hex's new video, see them at Schubas tonight
Today, Mary Timony's Ex Hex welcome their debut 7" via Merge Records. It's A-side, "Hot and Cold," has received a visual accompaniment by way of director Lara Gallagher, and features Timony having an off-kilter meal with Ian Svenonius (Nation of Ulysses, the Make-Up, Chain and the Gang). You can check out the clip at the bottom of this post.
All Ex Hex dates and their new video lie after the jump...

Ex Hex -- 2014 Tour Dates
03-18 Chicago, IL - Schubas %
03-19 Columbus, OH - Double Happiness %
03-20 Brooklyn, NY - Glasslands #$
03-21 New York, NY - Mercury Lounge
03-22 Philadelphia, PA - Boot & Saddle @!
04-01 Boston, MA - Brighton Music Hall ^
04-04 Harrisonburg, VA - MACRock
04-05 Winston-Salem, NC - Phuzz Phest
% with Priests
# with Habibi
$ with Household
@ with Lantern
! with Cayetana
^ with Rocket from the Crypt