What's going on Wednesday?
www.distortionfilms.com
Jim Jones Revue @ MHoW earlier on tour (more by Dana (Distortion) Yavin)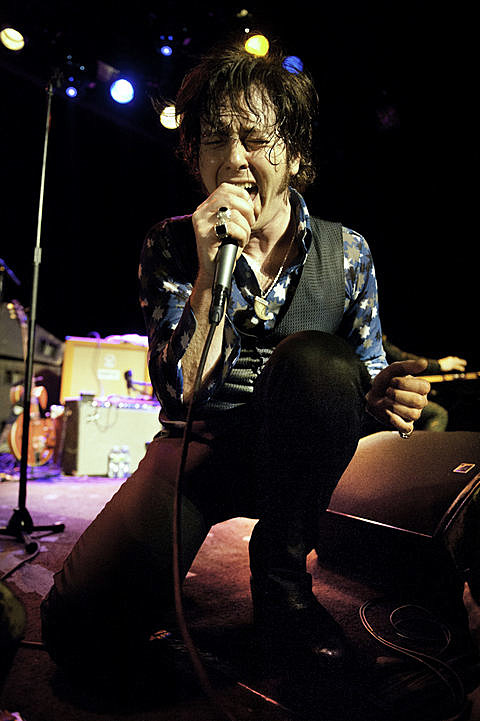 today in Chicago
* Followed By Static, I Love You @ Dust Bowl
* The Mutations, Young Moons @ Crown Tap Room
* Empire of the Sun, Miami Horror @ Congress Theater
* Beethoven Festival 2011 @ Chicago Urban Art Society
* Dinosaur Bones, Summer Girlfriends @ Beauty Bar (Free Show)
* O'Death, Why Are We Building Such a Big Ship? @ Empty Bottle
* Sidewalk Chalk, Mathien, Fatbook, New Deal Crew @ Lincoln Hall
* Hunx & His Punx, Natural Child @ Double Door (Free Show w/ RSVP
* A Place To Bury Strangers, Gentlemen Hall, Dfm, DJ Magicks @ Reggie's
* Jim Jones Revue, Kid Congo Powers & The Pink Monkey Birds @ Schubas
* Wolf In A Spacesuit, Brendan Losch, Little Light, Glad Fanny @ Subterranean
* Cody Beebe and the Crooks, Soda Gardocki, Dominic Cantazaro @ Ultra Lounge
* Nautical Almanac, Stare Case, Piss Piss Piss Moan Moan Moan, Baby Birds Dont Drink Milk @ Ball Hall
Girls played two new songs from Father, Son, Holy Ghost last night on Fallon. View it below.
Hunx's show at Double Door is FREE (if you're 21 or older). RSVP HERE.
What else?

--
Girls - "Honey Bunny" on Fallon 9/13