What's going on Wednesday?
Sarah Frankie Linder
Marnie Stern @ BV-SXSW 2013 (more by Sarah Frankie Linder)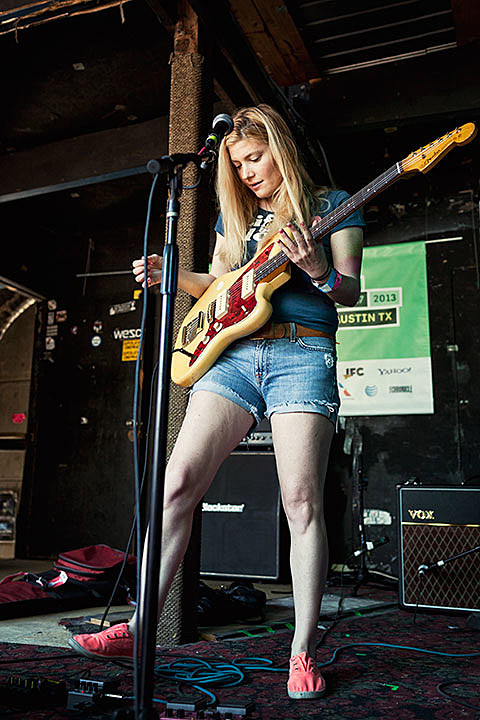 today in Chicago
* The Black Crowes @ the Vic
* Amy Lavere @ Red Line Tap
* Leagues, Tall Walker @ Schubas
* Shuggie Otis, Jesca Hoop @ Lincoln Hall
* Dr. John @ SPACE (Early & Late Shows)
* Chandeliers, Architecture @ The Burlington
* Lil Tits, The Wet, Lezurrection @ Wally World
* Beardyman, My Boy Elroy, Tony Trimm @ The Mid
* Marnie Stern, Roomrunner, Mayor Daley @ Empty Bottle
* Suicidal Tendencies, D.R.I., Wake The Dead @ House of Blues
* Reagan Youth, Dust Angel, Silver Abuse, The Mons @ Ultra Lounge
* Graham Parker and The Rumour, Danny Black @ City Winery Chicago
We're co-presenting Marnie Stern, Roomrunner, and Mayor Daley at the Empty Bottle tonight.
Leagues and Tall Walker play Schubas.
Beardyman headlines The Mid.
Shuggie Otis plays his second of two shows at Lincoln Hall.
Low have a new video for "Just Make It Stop" from their Jeff Tweedy-produced LP, The Invisible Way. Check it out below.
Follow @bvChicago on Twitter, "Like" us on Facebook.
Follow bvChicago on Instagram.
What else?

----
Low - "Just Make It Stop"