What's going on Wednesday?
Sarah Frankie Linder
Marnie Stern @ BV-SXSW 2013 (more by Sarah Frankie Linder)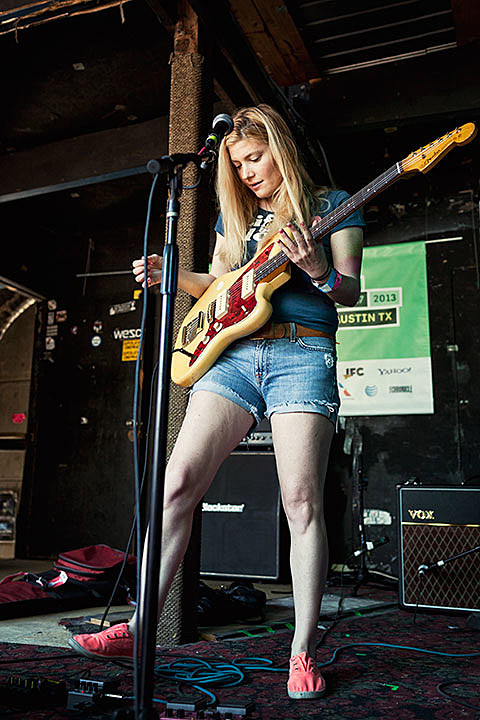 We're co-presenting Marnie Stern, Roomrunner, and Mayor Daley at the Empty Bottle tonight.
Leagues and Tall Walker play Schubas.
Beardyman headlines The Mid.
Shuggie Otis plays his second of two shows at Lincoln Hall.
Low have a new video for "Just Make It Stop" from their Jeff Tweedy-produced LP, The Invisible Way. Check it out below.
----
Low - "Just Make It Stop"