What's going on Wednesday?
Rhett Miller with Old 97s @ Brooklyn Bowl in June (more by Kurt Christensen)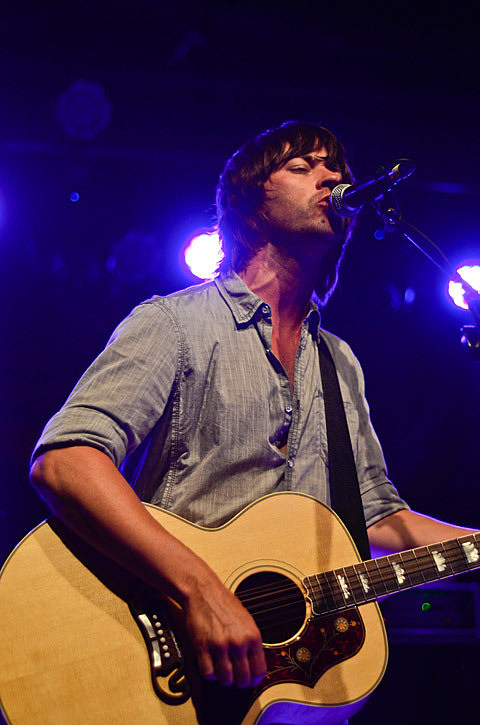 today in Chicago
* New Madrid, Exit Ghost @ Subterranean
* Shigeto, Beacon, Nitemoves @ Bottom Lounge
* Lapalux, Deanna Devore, Redwood @ Schubas
* Johnny Winter, The Lucky 3 Blues Band @ SPACE
* Luray, Ty Maxon, Christine Stulik @ The Burlington
* Rhett Miller, Trapper Schoepp @ City Winery Chicago
* Mike Donner, Pageantry, Advance Base @ Quenchers
* The Airborne Toxic Event, American Authors @ the Vic
* When Clouds Attack, Ant'lrd, Scott Cortez @ Empty Bottle
* TALsounds, Brian James Griffith, Passerby @ The Whistler
* S.N.A.F.U., Brick Assassin, Anger., The Fuss @ Ultra Lounge
* JC Brooks & the Uptown Sound, How Far To Austin @ Lincoln Hall
* Janka Nabay & The Bubu Gang, Leni Stern African Trio @ Mayne Stage
Shigeto, Beacon, and Nitemoves play Bottom Lounge tonight.
Rhett Miller plays City Winery Chicago tonight, and as mentioned, you can catch his Old 97s at Metro on November 13.
When Clouds Attack, Ant'lrd, and Scott Cortez play the Empty Bottle.
Janka Nabay & The Bubu Gang and the Leni Stern African Trio play Mayne Stage.
Laura Marling has a new video for Once I Was An Eagle's "Devil's Resting Place." Check it out below.
Follow @BVChicago on Twitter, "Like" us on Facebook.
Follow BVChicago on Instagram.
What else?

----
Laura Marling - "Devil's Resting Place"