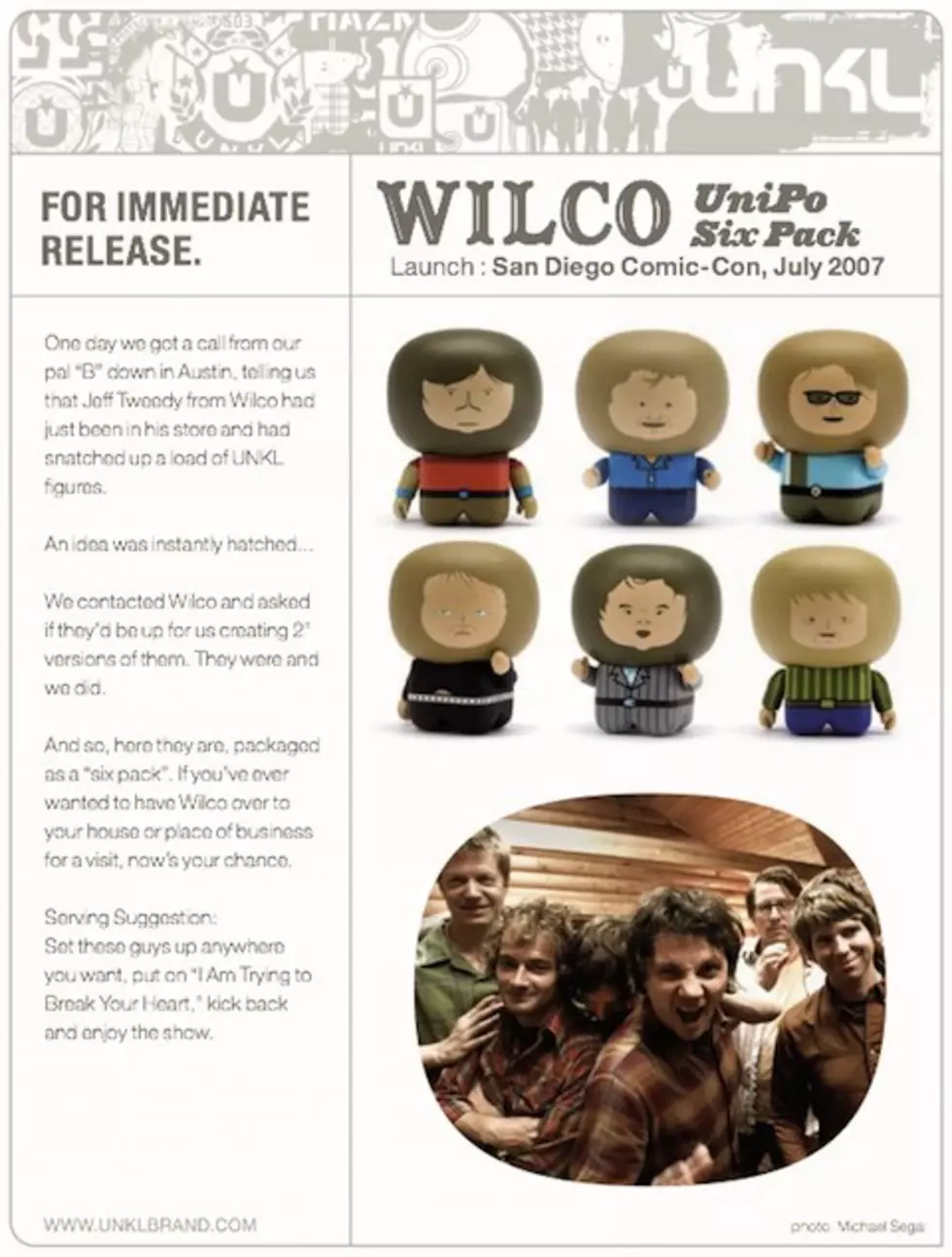 Wilco week begins tomorrow…
Yes, these are Wilco action figures... They are sold out.


Tomorrow (Monday, December 12), marks the start of unofficial Wilco week here in Chicago. The band kick off their 5-night run of hometown shows at the Civic Opera House with support from Nick Lowe.
They then play...

the Riv on Tuesday (12/13), with Eleventh Dream Day
the Vic on Thursday (12/15), with Jon Langford and the Skull Orchestra
Metro on Friday (12/16), with The Paulina Hollers
AND FINALLY...

Lincoln Hall on Sunday (12/18), with Fred Armisen.
This past Friday night (12/9), Daytrotter clued us in to the fact that a Wilco session has been recorded. That will posted tomorrow morning. Will this convince more people to sign up and pay for the used-to-be-free music service?
If you managed to grab tickets, hats off to you (a lot of people probably hate you).
Tweet your Instagrams/cell phone pictures from the show(s) you attend, at @bvChicago.