WU LYF & Crystal Antlers @ Empty Bottle (pics & video)
photos by Matt Ziegler, words by Jamie Gooden
California's Crystal Antlers kicked things off with a thrilling assault of noise at the Empty Bottle on Monday night (11/14). Unfortunately their usual guitarist Andrew King, had left the tour four days prior to attend to some family matters and the sprawling, bluesy vibe of their guitar sound was a bit lost with his temporary replacement. Frontman Jonny Bell explained that they had driven all across the United States, and that exhaustion and the flu were also affecting some of the band. Yet, despite these obvious setbacks, Crystal Antlers followed through with spectacular set that left the audience howling for more.
Manchester band WU LYF - World United Lucifer Youth Foundation - took the stage with authority and deft motion. The WU LYF logo, lit up in white light, provided an ominous backdrop for the stage. Ellery James Roberts is startlingly youthful for his worn, gruff vocals ala Tom Waits. He tugged at the collar of his white shirt and smacked his hand against his keyboard in jerky motions as he growled into the mic. His sporadic movements reminded me of Ian Curtis.
Silently, tucked away in the back, drummer Joseph Manning intently beat away at his kit. The snare and kick drum echoed throughout the room as he poured into each song, effortlessly bashing away. The most surprising moment of the show was when he casually strolled off of the stage before the last couple of songs.
Bassist Thomas McClung and Roberts made easy chatter, joking that Manning may have just quit. In all seriousness, everyone looked startled and unsure how to continue. Guitarist Evens Kati began noodling and McClung followed along, buying time as shouts of, "Play the drums!" erupted from the audience. Minutes later Manning strolled back on stage and got behind his kit just as nonchalantly as he had walked off.
The foursome finished out the evening with "Heavy Pop," a richly textured pop song with a colossal sound. With less than a minute of their set left, the audience began moshing and shoving each other to the intense music. Satisfaction slid across the faces of the young band members as they set their instruments down and retreated from the stage.
--
More pictures and some video from the show, and the band's new video for "We Bros," below...

Crystal Antlers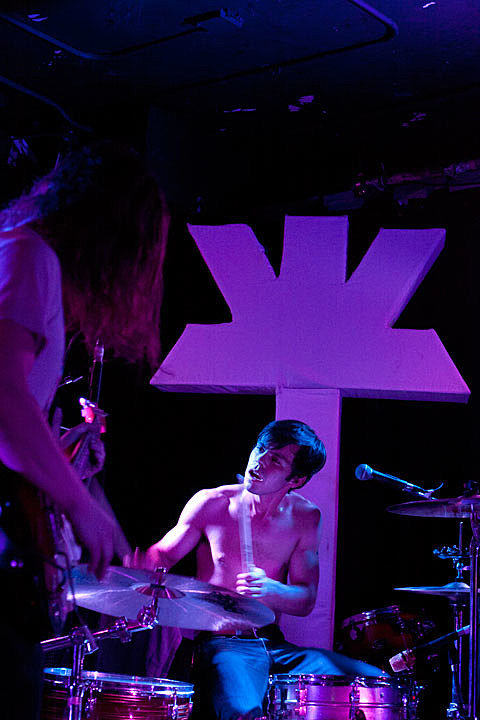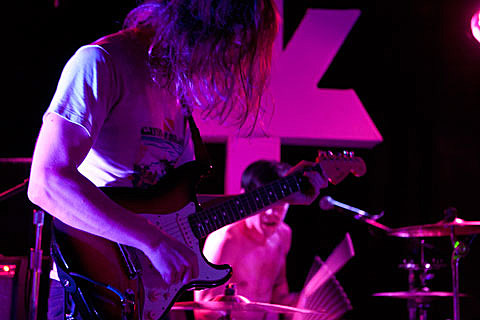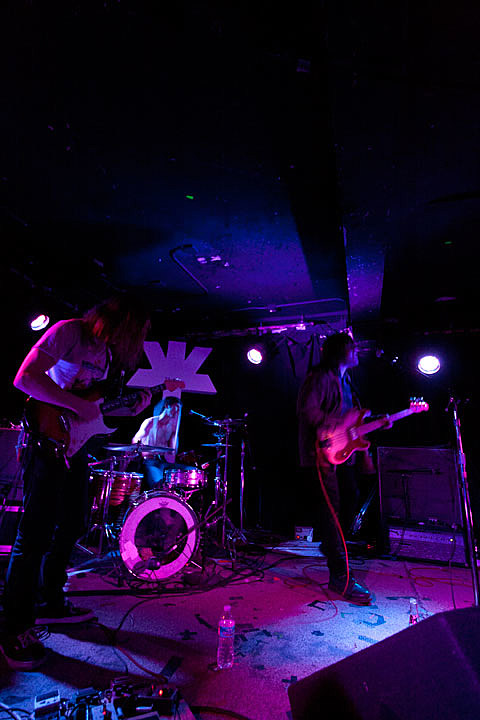 WU LYF

--
WU LYF - "Concrete Gold" @ Empty Bottle

--